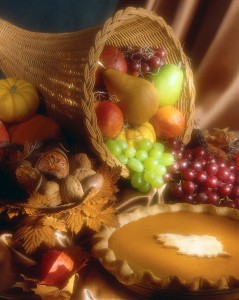 After the activity and growth of summer, Autumn can be a season to plateau before a decline begins. Concerned for 'the plateau season of Faith', a Jewish scholar and lawyer named Paul, begins to lay out in a series of letters, clear teaching for maintaining faith and obedience to the Creator God's Most Ancient Way, in a world that's often heading in the opposite direction. My Daily Breadcrumbs for October come from some of the teaching/ training letters – the Books of Corinthians through to Colossians. These 1st Century letters became books in the library that now makes up the New Testament in The Bible.
To feed on the 'spiritual breadcrumbs' that were made available two thousand years ago (and yet are completely transferrable and extraordinarily relevant for any culture today), just use the drop-down menu and click on today's date then read my "thought for today".
October 1st – Frustrated Intelligence
October 2nd – Demystifying the Mystery
October 3rd – A Lasting DIY Job
October 4th – Claiming Compensation
October 5th – Divorce with Ease!
October 6th – Kingdom Builders
October 7th – Alternative Energy
October 8th – Finding Love
October 9th – The Inheritance Loophole
October 10th – Comfort Food
October 11th – Legitimized Superstition
October 12th – Investment Returns
October 13th – Buried Treasure
October 14th – Measuring Worth
October 15th – Life with a Limp
October 16th – A Fruitarian Diet
October 17th – The First Communist
October 18th – One World Government
October 19th – The Ultimate Free Offer
October 20th – The United Nations
October 21st – LIFE in the Sweet-Wrapper
October 22nd – LOST
October 23rd – Free Armour for Knights!
October 24th – The Key to Knowledge
October 25th – The Path to Enlightenment
October 26th – Olympic Ticket Giveaway!
October 27th – Unique Detox Formula
October 28th – What's Laminin?
October 29th – Hollow Philosophy
October 30th – How to be "Upwardly Mobile"
October 31st – Preparing Your Speech