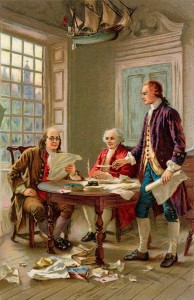 In many countries, July marks the end of a long school year. The 'refiners fire' of examinations are now over and for those who stand at the "cross-roads of independence", it's time to leave home to start the rest of your life!
Following my Breadcrumbs through July will see you following the footsteps of God's people through the exile years. July 1st begins with the Book of Ezra, 70 years after Followers of the Creator God were "thrust from His presence" and exiled into 127 provinces of the ancient Babylonian Empire – from India to upper-Egypt. With freedom and independence high on the agenda in most societies today, I invite you to continue this 'journey of discovery' as you find out more about your Maker's Global Plan. To do this, use the menu below clicking on today's date then reading my thought for today…
July 1st – Divine Relationship, How To…
July 2nd – The Curse of Comparison
July 3rd – Roses Without Thorns
July 4th – Beauty in Encouragement
July 5th – The Futility of Worry
July 6th – Assuming Responsibility
July 7th – Risking an Honest Answer
July 8th – Living with Ridicule
July 9th – Define What's "Right"
July 10th – Knowing Your Purpose
July 11th – Familiarity Breeds Contempt
July 12th – A Covenant of Love
July 13th – Planning A Stage Scene
July 14th – Qualifications for Royalty
July 15th – Choosing Noncompliance
July 16th – Rocking the Boat
July 17th – Pride Goes Before A Fall
July 18th – The Relativity of Time
July 19th – Who's The Enemy?
July 20th – The Lord of the Rings
July 21st – Celebrating LIFE!
July 22nd – The Source of Trouble
July 23rd – Author of the Supernatural
July 24th – How to Gain Understanding
July 25th – The Secret to Prosperity
July 26th – Hidden Messages in the Cosmos!
July 27th – The World's Greatest Shepherd
July 28th – Don't Fret!
July 29th – Divine Eternality vs Human Frailty
July 30th – What's Good About God?
July 31st – The Paradox of Praise & Pain