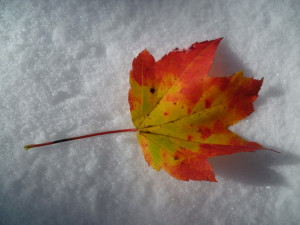 November is a month of preparation. I have to buy Christmas cards and write our Christmas newsletter this month, so that I won't miss the deadline for International post to Australia. But it's also a month to prepare for winter.  Any sunny days in November are a last chance to clear up fallen leaves and pull up the last of the weeds in the garden beds before the frosts arrive.
The Daily Breadcrumbs for November are taken from seven of the New Testament letters – Thessalonians through to the Hebrews – preparing the reader for LIFE in the Kingdom of our Father God. To follow the breadcrumbs through November, just use the drop-down menu and click on today's date to read my "thought for today".
November 1st – Imitators & Imitations
November 2nd – Leaving a Legacy
November 3rd – Planning for Problems
November 4th – Define "Mind Your Own Business"
November 5th – Averting Terror
November 6th – The Book that Changed the World
November 7th – Rejecting Religion
November 8th – Claiming Benefits
November 9th – Misusing the Law
November 10th – Consolidation & Change
November 11th – Leadership Qualifications
November 12th – Future Investments
November 13th – Desperate Housewives
November 14th – How to Get Rich!
November 15th – Executed on False Charges
November 16th – Competing By The Rules
November 17th – What's a "Godless" Society?
November 18th – Severing the Head
November 19th – Gullible vs. Pure
November 20th – Putting Opposition to Shame
November 21st – Humility vs. Humiliation
November 22nd – Define Forgiveness
November 23rd – What's an Angel?
November 24th – Infallible LIFE Assurance!
November 25th – Planning Your Retirement
November 26th – Permanently Debt Free
November 27th – LIFE with a Clear Conscience
November 28th – How Faith Works
November 29th – Working in Team
November 30th – Thanksgiving