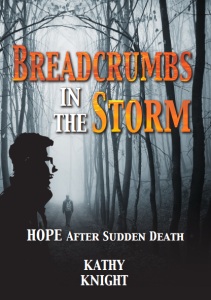 Title: BREADCRUMBS IN THE STORM
Published by: Look Up Books UK
Author: Kathy Knight
ISBN: 978-0-9927931-0-4
RRP Price: GBP£6.99
BIC SUBJECT CATEGORIES: BT (Biography – True Story); BGX (Biography – Religious and Spiritual)
DESCRIPTION: One family's story of faith in crisis after the sudden death of a teenage son when no medical reason could be found to explain why. BREADCRUMBS plots a trail of evidence for the existence of a Creator God, His active involvement in everyday life, and His messages of HOPE dropped onto the path of those in search of it.
FORWARD BY: Manfred Schaller – President of The Assoc of Christian Businessmen (Germany, Austria, Switzerland); Chairman for the Board of Directors OMSI
COVER QUOTE: Dave Thompson – Singer/Songwriter, Founder of Gospel Music Group Shade.
"It's always touching to hear how my music (and indeed the music of other singer/songwriters mentioned in both Kathy's books) can remain powerful and relevant in different situations yet years after the lyrics were written. An extraordinary story of an unexpected event in an unusual life journey."
BACK COVER: Life was next to perfect and that sunny Saturday morning in the summer of 2009 was no different. In fact, nothing on this planet could have prepared us for the invisible tornado that tore through our lives when we lost our only son. Hemmed in with darkness on every side, life was reduced to taking one step at a time. But the mystery was only just starting…  The series of coincidences that we encountered in the aftermath of our greatest storm, were just like breadcrumbs that were left on our path to follow. This amazing collection of short stories is what sustained our family during unthinkable crisis, and proved beyond reasonable doubt that the Creator God was fully involved. Food for thought, or sustenance for the soul, we found HOPE again when we found divine Breadcrumbs in the Storm.
Purchase through:
LookUpBooks UK (recommended – discount applies)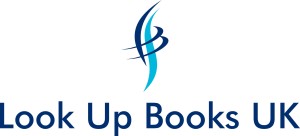 Or leading UK booksellers: Amazon UK, Waterstones, Eden.co.uk
Difficulties ordering? Email: lookupbooks.uk@gmail.com.