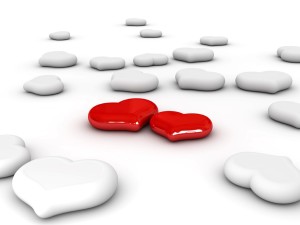 In some countries, this is the month of Valentines – Feb 14th. It's a time to enjoy sending messages to love.
In just the same way, the Creator God – who 'fathered' humankind by creating all of us in His own image – has been trying since the beginning to tell us that He loves us. Deuteronomy 28 is a classic example of this "love relationship". So my Daily Breadcrumbs in February will look through the books of Exodus to Deuteronomy, to see what our Maker expects from His intimate relationship with those who love Him. Just click on today's date below, and read my 'thought for today'.
February 1st – Limiting the Unlimited
February 2nd – Being Distinct
February 3rd – Dire Straits
February 4th – Declaring Bankruptcy
February 5th – Unexplained Death
February 6th – When You're Passed Over
February 7th – Misguided Dedication
February 8th – Defying Physics
February 9th – Daily Breadcrumbs
February 10th – The Destructive God
February 11th – Rules, or Total Freedom
February 12th – The Ultimate Free Gift!
February 13th – Claiming Your Destiny
February 14th – Valentine Crash n' Burn
February 15th – The Price of Gold
February 16th – Barbaric Genocide
February 17th – Spiritual Ebola
February 18th – Why Bother with God?
February 19th – The Perfect Go-Between
February 20th – Passing the Baton
February 21st – What Makes God Tick?
February 22nd – Today's Storm Insurance
February 23rd – The Nature of the Curse
February 24th – The 100% God
February 25th – Deaf, Dumb & Blind
February 26th – Spiritual Euthanasia
February 27th – A 21st Century Illusion
February 28th – The Grief Wheel
.