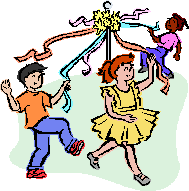 May's Daily Breadcrumbs is a journey through the springtime of a new nation. The people of God had moved out of their 40-year wilderness experience and into what their Maker had prepared for them. But you'll notice that the story is a 'complicate dance' within an intimate relationship between human Image-Bearers and their Maker. The 'relationship ribbon' between the children and their Father God is wound up, then unravels throughout this historical account of great successes and desperate failures.
To find out more, I invite you to use the drop-down menu below to click on today's date, then read my thought for today!
May 1st – Prosperity & Success, How To…
May 2nd – Prostitute or Heroine
May 3rd – Crossing Into a Better Life
May 4th – Selective Alzheimer's
May 5th – Unveiling the Bread
May 6th – All or Nothing
May 7th – Free Choice
May 8th – A Culture of Toleration
May 9th –  Define "Spiritual Defection"
May 10th – Availability vs. Ability
May 11th – The Insanity of Obedience
May 12th – Manufacturing Silk Purses
May 13th – Liberal Governance
May 14th – Avoiding Lost Potential
May 15th – A Recipe for Bitterness
May 16th – The Law of Probability
May 17th – The World's Best Chick Flick
May 18th – Redemption, Acquisition & Small Print
May 19th – Catalytic Pain
May 20th – Can God Be Trusted?
May 21st – Knowing God
May 22nd – Lifetime Solutions
May 23rd – Random Acts of Fate
May 24th – The Curse of Leadership
May 25th – Genocide: The Elephant in the Room
May 26th – Guaranteed Employment Selection
May 27th – Victim of False Accusations
May 28th – Processing Transition
May 29th – What's In Your Heart?
May 30th – The Perfect CoverUp
May 31st – The Speed of Forgiveness