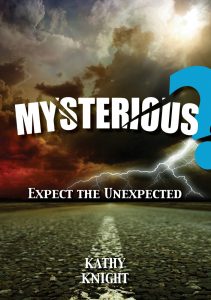 Title: MYSTERIOUS? …Expect the Unexpected
Published by: Look Up Books UK
Author: Kathy Knight
ISBN: 978-0-9927931-1-1
RRP Price: GBP£8.99
BIC SUBJECT CATEGORIES: BT (Biography – True Story); BGX (Biography – Religious and Spiritual)
DESCRIPTION: MYSTERIOUS? is a storm-filled life journey of a woman clinging to faith in the Creator God. By plotting a pathway over four decades through various unexpected and unwanted experiences, faith in a higher order of things is tested. However, by linking a pattern of grace in grief, the author demonstrates the active involvement of our Creator God in everyday life.
FORWARD BY: J.John (Rev Canon) International Speaker/Writer/Director of Philo Trust
COVER QUOTES:
Stephen Baldwin – Keynote Speaker at the live show MYSTERIOUS? Actor/Director/Producer/Author and Presenter
"The purpose of MYSTERIOUS? is to share who we are because who we are is what brought us together."
Matt Redman – Gospel Music Songwriter/Worship Leader
"This book is both raw and reassuring. Not only does Kathy open up her heart to walk us through some of their most painful moments, she also opens up Scripture and speaks so powerfully over those moments. I have no doubt that the words on these pages will help a lot of people."
Nick Battle – Author/musician/Broadcaster
"This is an extraordinary book about a remarkable woman and her family who have endured much. Tender and faithful, it is a mother's story of searing loss and sustained worship in adversity. I wept – but remain profoundly moved by her courage and how her faith has endured. God's grace pervades throughout." 
Purchase through:
LookUpBooks UK (recommended – discount applies) or main internet suppliers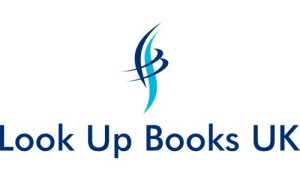 Difficulties ordering? Email: lookupbooks.uk@gmail.com.