REVELATION 4: HAPPY HANUKKAH!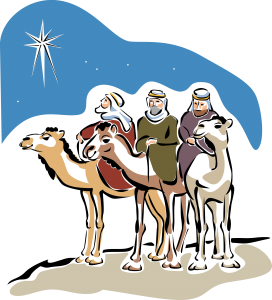 The 8-day Festival of Light and Joy – Hanukkah – begins on the 25th day of the ninth month in the Hebrew (ecclesiastical) calendar. The first candle is lit at 6pm on the 24th, and the 8-day Feast is about  "establishing" or "rededication". It's a time of great joy to represent a permanent Day of Rest. So, as I sit in a quiet moment between the festive activities, I can't help but wonder what was 'birthed' in that ninth month (the month of labour and birth) that would let us know about the real meaning of our Christmas through the connecting themes that we have with the Jewish Hanukkah.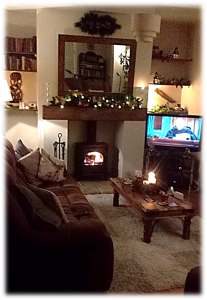 From where I sit curled up by our log fire and sipping mulled wine, I'm enjoying the gentle flicker of our room candles as a thought crosses my mind: If this is my last post, what would I write to you? I think I'd say that from start to finish, not a word of the Creator's epic storyline has or will fall to the ground empty. The whole point of the script, from the Book of Genesis to the Book of Revelation, is about heaven's door standing open to us. It's about the first voice heard in the Universe (like the sound of a trumpet speaking out across time and space) saying: "Come up here, and I'll show you everything…" [v1]
At a time when people for centuries have celebrated Light with great joy, the narrative is about our Maker disclosing hidden things to those He made in His own image.[a]  John's Revelation in today's Breadcrumb picks up where the ancient prophet Daniel left off 600 years earlier…
"I (Daniel) kept looking in the night visions, And behold, with the clouds of heaven One like a Son of Man was coming, And He came up to the Ancient of Days (the Creator God) And was presented before Him. And to Him was given dominion, Glory and a kingdom, That all the peoples, nations and men of every language Might serve Him. His dominion is an everlasting dominion Which will not pass away; And His kingdom is one Which will not be destroyed." [Daniel 7:13-14]
But if you're confused over who's in charge if all this authority is given to Jesus, then John gives us another puzzle piece in today's chapter that describes what's happening in the throne room of the "Ancient of Days". This chapter shows undeniable Glory and infinite Honour that is given to our LORD, Creator, and Father God:
"Day and night they do not cease to say, 'Holy, holy, holy is the Lord God, the Almighty, who was and who is and who is to come.' [v8] 'Worthy are You, our Lord God, to receive glory and honour and power; for You created all things, and because of Your will they existed, and were created.'" [v11]
The themes of the Jewish Hanukkah include establishing and dedication. So then, to ESTABLISH a people for Himself who are DEDICATED to Him and His ways. Then, to get us safely into our PERMANENT REST in our Creator's Kingdom, not just in a dream or a vision but for real and as our permanent home, Father God sent His "righteous right arm".[b] He doesn't just come in the name of God. He is One who actually has the Creator God's Name IN Him.[c] So, in a season where we're looking for LIGHT and hoping for JOY, the ancient message hasn't fallen to the ground empty: "Hear now… Is it not enough to try the patience of humans? Will you try the patience of my God also? Therefore the Lord Himself will give you a sign: The virgin will conceive and give birth to a son, and will call him Immanuel."[d]
Jesus said: "All that the Father gives Me will come to Me, and the one who comes to Me I will certainly not cast out. For I have come down from heaven, not to do My own will, but the will of Him who sent Me. This is the will of Him who sent Me, that of all that He has given Me I lose nothing, but raise it up on the last day. For this is the will of My Father, that everyone who beholds the Son and believes in Him will have eternal life, and I Myself will raise him up on the last day." [e] That so, this isn't a story of a baby in a manger, nor is it a story of abstract light. There's far more a stake than that! Merry Christmas!
CLICK to return to today's "Daily Breadcrumbs"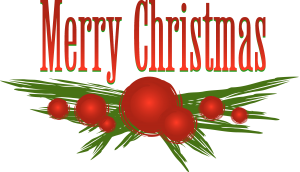 [a] Daniel 2:22 and Matthew 11:25
[b] Isaiah 53:1
[c] Exodus 23:20-21
[d] Isaiah 7:13-14 and Matthew 1:18-25 (Referencing v23)
[e] John 6:37-40