REVELATION 3: EVERLASTING CHRISTMAS GIFTS II
Just as the seven days of Genesis at the beginning of HIStory are one fantastic day after another (finishing with a climax to top it all),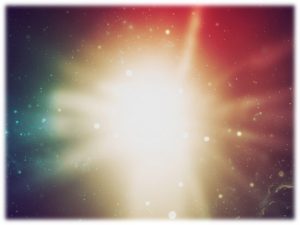 the last three of the Seven Letters of Revelation reveal three fantastic promises that are even more incredible than those listed yesterday. After being given permanent access to Eternal LIFE in yesterday's chapter; the victor's crown; hidden manna (spiritual food); a new name; authority to rule; and the morning star, today's chapter takes a slight turn towards what we'll do after we're given those everlasting gifts.
We'll walk with our Saviour dressed in white [v4], and enjoy permanent residency in the Creator God's Kingdom. [v5]
This is not just whimsical thought. This is a "circle of life" that's coming around to where the Creator God began HIStory at the beginning of it all. Our personal story will be just as we had originally been created to experience – just as Adam "walked with the Lord in the cool of the day" in the Garden of Eden.[a]  Now, this may seem easy to say, but how can humans be sure of anything that a god would say – especially One who seems to have been silent for 2,000 years?
Well, the answer is tucked away between the sentences in today's chapter: "…I will not erase his name from the Book of LIFE…" [v5]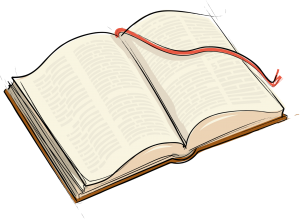 In other words, ALL our names are written in the Creator God's book. It's the book that was first made known to Moses 4,000+ years ago.[b] If the Book exists, then the question is: will we do such things in our lifetime that would cause our Maker such distress that He would consider the idea of blotting out the memory of us.[c] There isn't a human on earth whose future is not secure in the One who made them to be like Him – the One who has our names written in His book. We just need to understand our Maker's great Love for us all so that we don't lose our place in His book.[d]
We'll be a permanent and integral part of the support structure that the Creator God has chosen to build for His Presence. And, on us, will be written His Name, the name of His city and Jesus' new name for us. [v12]
Again, this sounds like nice poetic talk, but what does it mean?
Well, King Solomon of Israel built a temple for the Creator God's Name to reside there. Inside the temple were two pillars that Solomon named Jachin (meaning The Lord God will establish) and Boaz (meaning strength). So then, this promise in today's chapter: that we'll have the right to be a pillar in the House of our Maker, means that we'll not just be a permanent part of the furniture; we'll actually be permanently established and eternally strengthened by our Maker to hold up the structure that He is building in His Kingdom. This is a complete reversal of what happened in the Garden of Eden when time began. As the Indigenous Australians have called it: the Dreamtime has not just permanently returned, we have come home to a far better place and a far better position then what we left and lost.
If all this is added to everything said in yesterday's chapter and still this wasn't enough, then the "cherry on top of the Christmas pudding" is this one incredible statement:
"To the one who is victorious, I'll give the right to sit with Me on My throne, just as I was victorious and sat down with my Father on His throne." [v21]
Again, empty promises are easy for people to say. So what makes these words worth believing? The One who holds the seven stars is the same One whom the ancient Prophet Daniel saw walking into the presence of the Ancient of Days – the Lord God Almighty. "…He was given authority, glory and sovereign power; all nations and peoples of every language worshiped him. His dominion is an everlasting dominion that will not pass away, and his kingdom is one that will never be destroyed…"[e]
It's this person who is inviting us to join Him in His place of authority. Unbelievably amazing! But here's the catch: apart from having to "wait patiently" to open my everlasting Christmas gifts,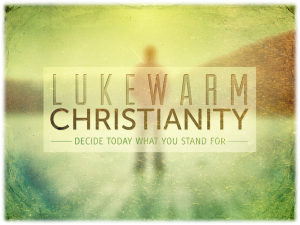 I need to "Wake Up!" …stop being complacent, and strengthen what remains before it dies. [v4] Even when I have little strength, I need to keep God's Word and not deny His Name. [v8]  Finally, if I'm walking around confident in my prosperity this Christmas, I may need to take another look in the mirror. It could be that I'm actually "wretched, pitiful, poor, blind and naked" from a spiritual perspective. [v17]
So, as I look forward to our last and greatest Christmas, I want to keep my eye on the ball, and view my choices and lifestyle from my Maker's perspective. Because no-one knows when we will be called home, I want to remember what I've received and heard, and keep a firm grip on it. [v3]
With new clothes (Christmas just doesn't seem to be Christmas without new clothes), a new identity, and a new and permanent position under the same roof as my Father God, I'm totally looking forward to going Home for Christmas![f]
CLICK to return to today's "Daily Breadcrumbs"
[a] Genesis 3:8
[b] Exodus 32:32-33
[c] Genesis 6:7; Exodus 17:14; Deuteronomy 9:14&29:20; Psalm 9:5 etc
[d] John 3:16; 2 Peter 3:9; 1 Timothy 2:4
[e] Daniel 7:13-14
[f] Matthew 8:11