18 December – Additional Notes
1 JOHN 5: THE CERTAINTY OF LIFE
Apart from his biography about Jesus life, and his Book of Revelation, John, a close friend of Jesus, also wrote three letters in the 1st Century AD. Today's breadcrumb comes from the last portion of his first letter. But John, like many Believers in his day, had no idea if he'd survive another year. These are, therefore, his "famous last words" to those living in an incredibly unstable world. So, what has John written to end this letter? What could be so extremely important to warrant it being miraculously preserved these past 2,000 years, for us to read today?
Anyone who believes that Jesus is the Messiah – the One spoken about since the beginning in the Jewish scriptures[a], and predicted to come out on centre stage – is "born of God". [v1a] Ok wow – what an exceptionally bold statement – that human beings could be said to be "born of God"! But with the books of John, Jude and Revelation now left in this epic storyline, we should at least know that this basic truth is indeed possible.
The Creator God began HIStory in the Book of Genesis, by saying that He would make humans in His own image to be like Him.[b] He therefore "fathered" us when He made us and, He confirmed His relational intent by making us in His own image and likeness.
The second basic thing that we should by now know from everything that's already documented right up to the point in time when John came on the scene, is that "…everyone who loves the Father loves His child as well…" [v1b] In His famous Ten Commandments[c], Father God dedicated four commandments to our love for Him. He then immediately followed these up with six commandments related to loving His children. When questioned by an expert in the Law, Jesus rightly summed up both the Law and the Prophets in two simple commands – to love God and to love others.[d]
So, like a cord of three strands[e], John braids together three concepts that are intertwined and inseparable: loving our fellow image-bearers, by loving God and keeping His commands. [v2-4] This behaviour mixed with our faith in Jesus as the Son of God, in turn enables us the over-come in this world. [v4-5]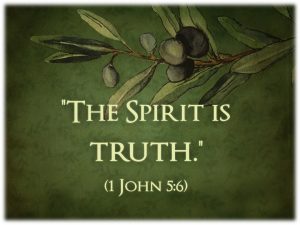 John then falls back on a Jewish Law that states that there needs to be at least two witnesses to make something fact. Jesus birth (water), His death (His blood shed), and His resurrection (by the power of God's Spirit) all testify to the truth of God's Good News – the testimony that we've been given in the Creator God's story. [v6-9]
If I say that I believe in Jesus, then I'll naturally accept the testimony written down. But if I don't, then I not only say that the writers are liars but that God Himself is a liar too [v10], for allowing it to be written about Jesus and then preserving the lies until present times. But what's the testimony? What's this "Gospel" – the Good News?
Well … it's wrapped up in the greatest words ever to be uttered since this epic saga first began – that was the day when Father God posted a guard with a flaming sword that stopped us from getting back to the Tree of Life.[f]  The full impact of God's Good News (once understood against where we originally came from), leaves me speechless…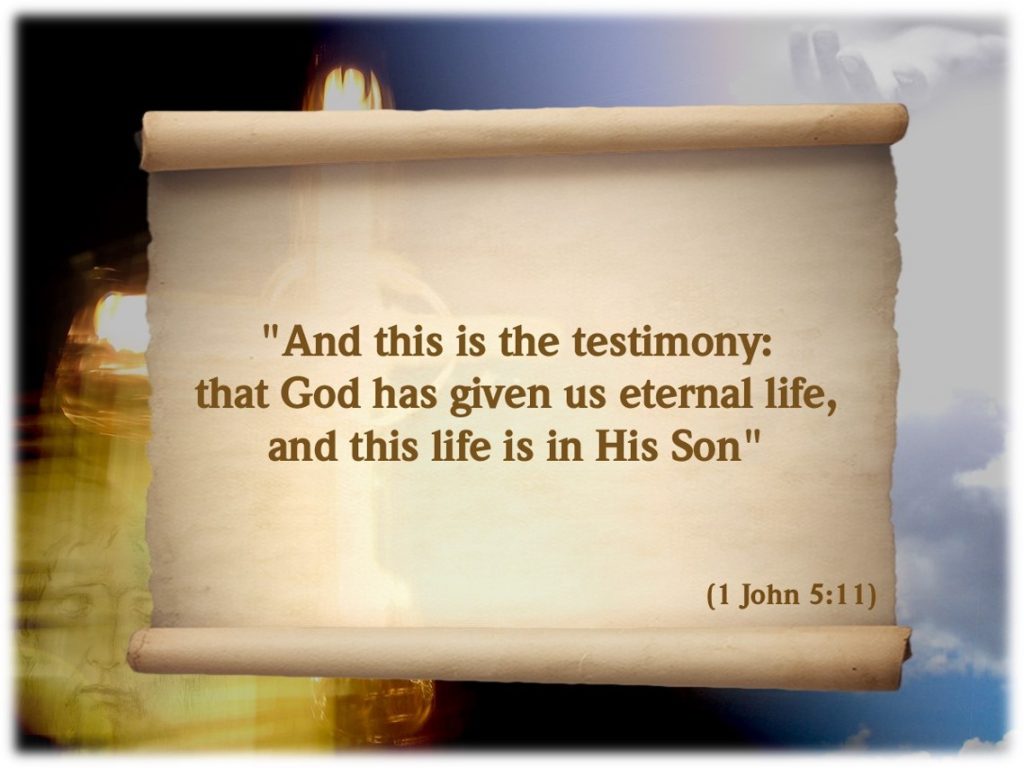 Whoever has the Son has LIFE; whoever does not have the Son of God does not have life." [v12]
It was this that help me understand our Mickey's sudden and unexpected departure that left us without a reason why. Less than 48 hours later, I was standing in front of a room full of crying teenagers (Mikey's Youth Group) trying to explain to them that, "This is it!" This moment, this situation, this is why we believe what we believe and why it's so utterly brilliant. Mikey is alive, well and in good hands! Although we'll not see him for a while (and that is a horrible, horrible consequence of what has been humanity's experience since leaving the Garden of Eden), he hasn't died! He's just "passed away" from us.
In all my travels these past 33 years, I've not found (in any of the 80+ countries that I've been to) another "testimony", another story, another solution to sin and death, that is as good as the Good News, created for us by the Creator God. John wrote these things to anyone who believes in the Name of the Son of God[g], so that they may know (with certainty) that they have eternal LIFE. [v13] Now this is the confidence we have in approaching God! [v14]
In practical terms, this means that I can ask anything of the Creator God that is according to His will, and He'll hear me. [v14-15] I can now pray for my family and friends that Father God will rescue them from sin and death too – that they'll escape the wrongdoing that leads to death. [v16] Now free from the clutches of past patterns, coupled with the certainty of LIFE, I know that Father God hasn't just kept my Michael safe, but He'll keep me safe too! The "evil one" (the one who is called destruction and destroyer[h]), who holds captive the whole world, will not and cannot harm me. [v18-19]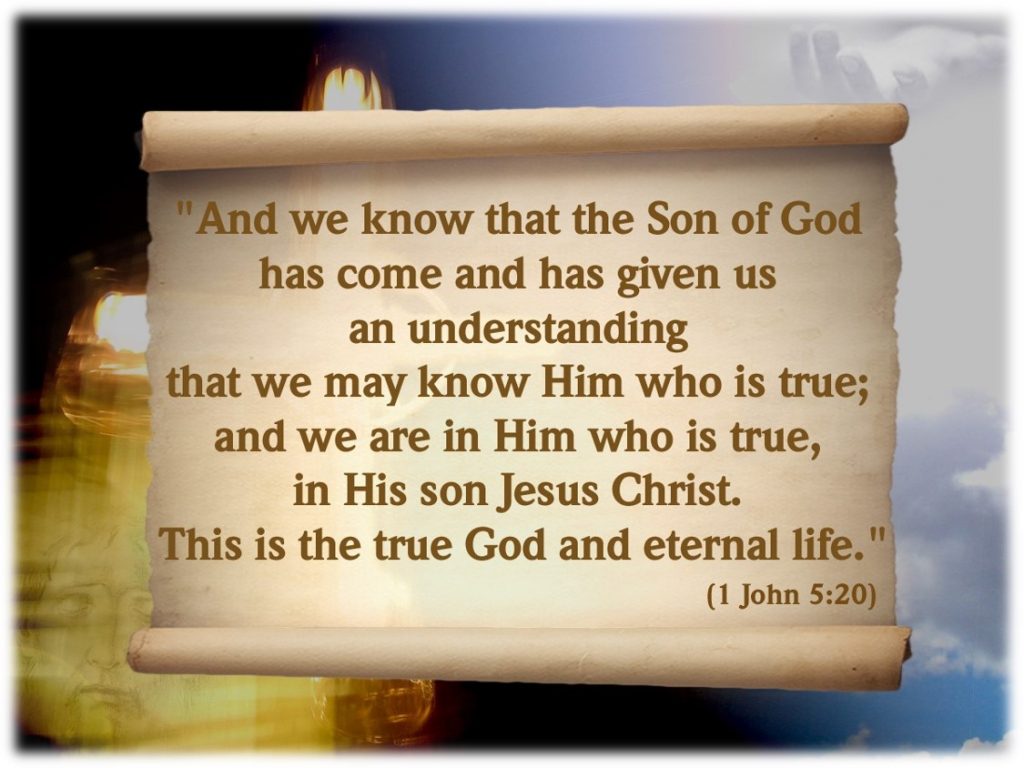 Why then, would anyone turn to idols [v21] when we have the Living God and Lord of LIFE as our Father?
CLICK to return to today's "Daily Breadcrumbs"
[a] Genesis 3:15b
[b] Genesis 1:26-27
[c] Exodus 20:1-17
[d] Matthew 22:34-40
[e] Ecclesiastes 4:12
[f] Genesis 3:22-24
[g] Exodus 23:21
[h] Revelation 9:11