Life's a mystery, it always has been. So it shouldn't be surprising to stumble upon the paradox of praise and pain, when in search of the Creator behind the life we know.
READ PSALM 145  Make notes, if you'd like, of what stands out for you. Feel free to use the "Leave a Comment" box below to also write some of your thoughts.
A THOUGHT FOR TODAY:
I really can't say anything about today's Psalm without repeating almost everything that King David of Israel has already said. The Psalm was so packed full that I must have been left speechless because, at some point in the past, I simply wrote into the margin: "Wow!" But after reading this Psalm on July 31st 2009, we woke the next morning to find that our only son was dead, and no medical reason was ever found.
So how is it possible to reconcile the paradox of praise, found in an ancient song/poem like this, with the pain experienced in everyday life? As the sun set on July 31st 2009 – Mike's last day on earth – is it true to say that: the Lord is "gracious and merciful; great in lovingkindness, and good to all"? [v8-9] Is He "righteous in ALL His ways and kind in ALL His deeds"? [v17] At the age of eighteen, and with human life laid out to a far horizon ahead of our Michael, did God "open His hand to fulfil the desires of those who fear Him"? [v16,19]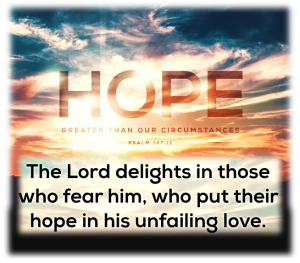 Eight years on, the answer is "Yes, to all of the above", but it can't be understood unless you believe in Eternal Life. When I stand on the starting blocks of this one great HOPE – the good news message of Eternal Life that's found in no other belief system anywhere – I can say that Mike didn't die. Instead, he passed away into everything his Maker has for him, for all time. Read More? …CLICK on "31 July – Additional Notes"
But what about your thoughts – can you tell me what today's "breadcrumb" is? Leave a note in the "Comments" box below to tell me what you think of today's chapter.
Wanting to speak directly with the God of All Grace? The rest of this webpage uses Jesus' own prayer to help…[a]
THE LORD'S PRAYER:
   1.   Praise: "Our Father in heaven, hallowed be Your Name. Your Kingdom come! Your will be done on earth as it is in heaven …"
Worthy are You, my Lord and God, to receive glory, honour and power; for You created all things. It's because of Your Will that they're now in existence, and were created. [Revelation 4:11]
   2.   Ask: "…Give us today our daily bread…"
The World: Government decisions in Kazakhstan[b]

Your Country: Workers for God's "harvest"[c]

Yourself: Faithfulness with your time

Your concerns for today

Once more, in a little while, You're going to shake the heavens and the earth, Father, the sea also and the dry land. You'll shake all the nations; and they'll come with the wealth of all nations to fill Your house with glory. [Haggai 2:6-7]
   3.   Admit: "…Forgive us our sin as we forgive those who sin against us…"
You Lord are slow to anger and great in power. So, as I make my choices today, help me to remember that You'll by no means leave the guilty unpunished. In whirlwind and storm is Your way; the clouds are the dust beneath Your feet. [Nahum 1:3]
   4.   Protect: "…Lead us not into temptation but delivers us from evil.
Deliver me from bloodguiltiness, O God, the God of my salvation; then my tongue will joyfully sing of Your righteousness. [Psalm 51:14]
"For Yours Lord is the Kingdom, the Power and the Glory now and forever. Amen!"
When Jesus was questioned, tested, tricked or in His hour of great need, He always spoke things that were previously written in God's Word.[d] Following these memory verses from ten topics, will help you learn 52 verses from the bible in a year! THIS WEEK'S MEMORY VERSE: Topic = Our Maker's Handbook
"But his delight is in the Law of the Lord, and on His Law he meditates day and night." [Psalm 1:2]
[a] Matthew 6:5-15
[b] http://www.operationworld.org/country/kaza/owtext.html
[c] Matthew 9:36-38
[d] Matthew 4:4,6,7,10; 11:10; 21:13; and 26:24,31