While the East is collective in their thinking, the West is orientated toward individualism. But today's chapter shows that, under stress and when things go wrong, individualism sucks!
READ HEBREWS 12 Make notes, if you'd like, of what stands out for you. Feel free to use the "Leave a Comment" box below to also write some of your thoughts.
A THOUGHT FOR TODAY:
Some of us live in societies where Life is considerably better than what's experienced by 90% of the world's population. We live with the Theory of Evolution: under the right conditions, my life should be evolving from good to great. It's great when things are going well and the idea of regression or a "spanner in the works" to slow progression down (or stop the machinery completely), is far from the framework of positive thinking. If a storm does actually hit my life, I don't mind being rained upon, just so long as everyone else is in the same boat, and I'm not the odd one out!
So the first three verses of today's chapter, are enough for me to think about! It's not about what's going on around ME – how hard it is for ME to keep a straight path; or, how easy it is to compare MY progress against those making better head-way. As an individual with egoism as my fundamental framework (a product of my culture), my interest is on what I'M encountering along the way.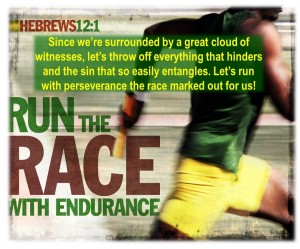 But what really matters for those with their focus on their Maker, is the whole group who feature in HIS big picture. [v1]  It's about working in team with my focus fixed instead on the One who's gone on ahead of me, parting the waters, and cutting the trail for me to follow. [v2-3]  Read more?.… CLICK to follow "29 November – Additional Notes"
But what about your thoughts – can you tell me what today's "breadcrumb" is? Leave a note in the "Comments" box below to tell me what you think of today's chapter.
Finding it hard to speak freely to your Maker? The rest of this webpage uses Jesus' own prayer to help…[a]
THE LORD'S PRAYER:
   1.   Praise: "Our Father in Heaven, how great is Your name! Your Kingdom come! Your will be done on earth as it is in Heaven…"
Your splendour covers the heavens, and the earth is full of You praise! Your radiance, Father God, is like the sunlight. You have rays flashing from Your hand where Your power is hidden. [Habakkuk 3:3-4]
   2.   Ask: "…Give us today our daily bread…
The World: Pray for the Government of Uganda[b]

Your Nation: Those locked into Debt

Yourself: Protection from "the evil one"[c]

Your concerns for today

In the morning, Lord, You hear my voice. In the morning I lay my requests before You and wait expectantly. [Psalm 5:3]
   3.   Admit: "…Forgive us our sins, as we forgive those who sin against us…"
Jesus said: "Watch and pray so that you'll not fall into temptation. The spirit is willing, but the flesh is weak." [Mark 14:38]
   4.   Protect: "…Lead us not into temptation but deliver us from the evil one…"
Who is God besides You, Lord? And who is The Rock except my God? It's You, Father God, who arms me with strength and keeps my way secure. [2 Samuel 22:32-33]
" For Yours Lord is the Kingdom, the Power, and the Glory for ever and ever. Amen"
When questioned, tested, tricked or in His hour of great need, Jesus spoke what was previously written in God's Word.[d] So, the final section on this page is about memorizing the script through 10 topics. Following these will help you learn 52 portions from the bible in a year! THIS WEEK'S MEMORY VERSE: Topic = Spiritual Conflict
"The weapons we fight with are not the weapons of the world. On the contrary, they have divine power to demolish strongholds." [2 Corinthians 10:4]
[a] Matthew 6:5-15
[b] http://www.operationworld.org/country/ugan/owtext.html
[c] John 17:15
[d] Matthew 4:4,6,7,10; 11:10; 21:13; and 26:24,31