Because we often want things that aren't particularly good for us, today's chapter exposes the fallacy of common assumptions that relate to the idea of "blessing"…
READ GENESIS 50  Make notes, if you'd like, of what stands out for you. Feel free to use the "Leave a Comment" box below to also write some of your thoughts.
A THOUGHT FOR TODAY: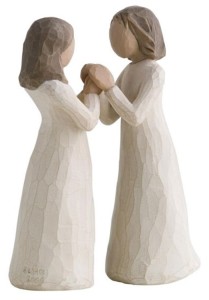 To say that blessing, "a blessed life" or "an abundant life", includes every answer to prayer (or the answer of most prayers), would be to make the Creator God my servant not my Lord. One could look at Joseph's story, in today's chapter, and think, "Well, it's all right for Joseph – he got to live like a king." Who wouldn't want the chance to run the greatest civilization on earth?! But, reading between the lines – especially taking the clue in the name of his second son[a] – I wonder if Joseph would have given up his palace in Memphis, in order to live in a tent in Goshen, if only to be with his Dad! Since the Creator God works in mysterious ways, trusting Him doesn't equate to getting all that I want. Being "blessed" is: gratefully receiving what He believes is best for me.
Read More? …CLICK on "25 January – Additional Notes"
But what about your thoughts – can you tell me what today's "breadcrumb" is? Leave a note in the "Comments" box below to tell me what you think of today's chapter.
Find it hard to speak directly with the God of Blessing? The rest of this webpage uses Jesus' own prayer to help…[b]
THE LORD'S PRAYER:
   1.   Praise: "Our Father in heaven, hallowed be Your Name. Your Kingdom come! Your will be done on earth as it is in heaven …"
Who is out there besides the Lord? And who is the Rock except my God? It's God who arms me with strength and keeps my way perfectly secure. [2 Samuel 22:32-33]
   2.   Ask: "…Give us today our daily bread…"
The World: Use the link to pray for Asia[c]

Your Country: Issues related to Night Clubs

Yourself: Greater sensitivity to sin

Your concerns for today

Thank-you Lord that You want to bless Your people so much that our "barns" will be filled with plenty and our "vats will overflow" with new wine. [Proverbs 3:10]
   3.   Admit: "…Forgive us our sin as we forgive those who sin against us…"
Even if my persecutors and my adversaries are many, Lord Almighty, may I never turn aside from Your testimonies – the stories You've given to me. [Psalm 119:157]
   4.   Protect: "…Lead us not into temptation but delivers us from evil."
Thank-you Father God for Your promise that, if the Spirit of Him who raised Jesus from the dead dwells in me, He who raised Christ Jesus from the dead will also give LIFE to my mortal body by His Spirit who dwells in me. [Romans 8:11]
"For Yours Lord is the Kingdom, the Power and the Glory now and forever. Amen!"
When Jesus was questioned, tested, tricked or in His hour of great need, He always spoke things that were previously written in God's Word.[d] Following these memory verses from ten topics, will help you learn 52 verses from the bible in a year! THIS WEEK'S MEMORY VERSE: Topic = The Creator God's Salvation Plan
"But as many as received Him (Jesus), to them He gave the right to become children of God, even to those who believe in His Name." [John 1:12]
[a] Genesis 41:52
[b] Matthew 6:5-15
[c] http://www.operationworld.org/region/asia/owtext.html
[d] Matthew 4:4,6,7,10; 11:10; 21:13; and 26:24,31
* Recommended Book: The Normal Christian Life by Watchman Nee