If an environment of consolidation is the precursor for change, today's chapter show how important it is to pray for our World Leaders…
READ 1 Timothy 2  Make notes, if you'd like, of what stands out for you. Feel free to use the "Leave a Comment" box below to also write some of your thoughts.
A THOUGHT FOR TODAY:
Tomorrow is Remembrance Day for those who fell in the First and Second World Wars. But it's actually a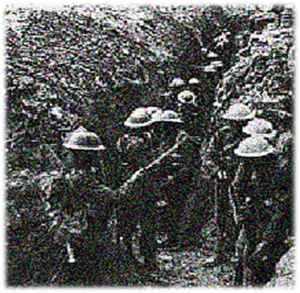 remembrance day for all those who died in every conflict, in order to give us everything that we have today. Now we're in a very interesting season. We now have an entire generation of leaders from a season in world history of unprecedented peace. As a unit, like no other group of world leaders before, they've been given time to consolidate and forge unparalleled social change and technological advancement that now prepares for our future.
But the Creator God was never so much about changing world leaders and creating an environment for a so-called "better world", as much as He's about changing our heart within us. In today's chapter, for example, Paul puts the spotlight back onto us…
"I urge, then, first of all, that petitions, prayers, intercession and thanksgiving be made for all people – for kings and all those in authority. [v1]
In an age of consolidation and change for many of our countries, some may wonder why we'd bother to pray for a bunch of apparently useless leaders, all with their own faults? The answer: "…So that we may live peaceful and quiet lives in all godliness and holiness. [v2] Opening up one's whole heart to our Maker's change management process is good, and "…pleases God our Saviour, who wants all people to be saved and to come to a knowledge of His truth." [v3-4]
Read more?… CLICK to follow "10 November – Additional Notes"
But what about your thoughts – can you tell me what today's "breadcrumb" is? Leave a note in the "Comments" box below to tell me what you think of today's chapter.
Wanting to speak directly with the One who set the standards for Human Life? The rest of this webpage uses Jesus' own prayer to help…[a]
THE LORD'S PRAYER:
   1.   Praise: "Our Father in Heaven, how great is Your name! Your Kingdom come! Your will be done on earth as it is in Heaven…"
I know, and I've heard the You, Lord, are the everlasting God, the Creator of the ends of the earth. You'll not grow tired or weary, and Your understanding no one can fathom. [Isaiah 40:28]
   2.   Ask: "…Give us today our daily bread…
The World: Pray for God's Grace on Sudan[b]

Your Nation: Those in hospital or care homes

Yourself: Compassion for others

Your concerns for today

Thank-you Father God, that You know what I need before I ask You. [Matthew 6:8]
   3.   Admit: "…Forgive us our sins, as we forgive those who sin against us…"
Praise be to You,  God, You've not rejected my prayer nor withheld Your love from me! [Psalm 66:20]
   4.   Protect: "…Lead us not into temptation but deliver us from the evil one…"
The teaching of the wise is a fountain of life, turning a person like me from the snares of death. [Proverbs 13:14]
" For Yours Lord is the Kingdom, the Power, and the Glory for ever and ever. Amen!"
When questioned, tested, tricked or in His hour of great need, Jesus spoke what was previously written in God's Word.[c] So, the final section on this page is about memorizing the script through 10 topics. Following these will help you learn 52 portions from the bible in a year! THIS WEEK'S MEMORY VERSE: Topic = Spiritual LIFE
"And if the Spirit of Him who raised Jesus from the dead is living in you, He who raised Christ from the dead will also give life to your mortal bodies because of His Spirit who lives in you." [Romans 8:11]
[a] Matthew 6:5-15
[b] http://www.operationworld.org/country/suda/owtext.html
[c] Matthew 4:4,6,7,10; 11:10; 21:13; and 26:24,31
[d] Matthew 8:11