With just two chapters into HIStory and 1,186 chapters to go in the world's longest-running drama, it's hard to believe how things could go so wrong so quickly…
READ GENESIS 3  Make notes, if you'd like, of what stands out for you. Feel free to use the "Leave a Comment" box below to also write some of your thoughts.
A THOUGHT FOR TODAY:
Little things matter. They matter because they'll often lead to consequences that are more serious later.
At a time when everything was perfect – Indigenous Australians call this Creation Period: The Dreamtime – the Creator God gave His "image-bearers" one rule.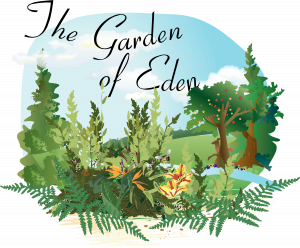 Having given humanity full authority to rule over everything alive, this "rule" was a simple point of obedience that demonstrated daily the distinction between who's God and who's the image of God. But when the woman "…saw that the tree was good for food, and that it was a delight to the eyes, and that the tree was desirable to make one wise, she took from its fruit and ate…" [v6]
Looking will change our focus. What we focus on, changes our desires. What's desirable causes us to feel deficient. And a feeling of lack, makes us take matters into our own hands. Today's chapter makes me wonder what it is that I'm choosing to focus on today. Though it may seem harmless, and even "good", if it's not in line with my Maker's handbook (His exact words, not my interpretation of what the instruction may have been), it's likely to have disastrous consequences!
Read More? … CLICK to follow "02 January – Additional Notes"
But what about your thoughts – can you tell me what today's "breadcrumb" is? Leave a note in the "Comments" box below to tell me what you think of today's chapter.
Wanting to re-establish communication with your Maker? The rest of this webpage uses Jesus' own prayer to help…[a]
THE LORD'S PRAYER:
   1.   Praise: "Our Father in heaven, hallowed be Your Name. Your Kingdom come! Your will be done on earth as it is in heaven …"
 I'll bless You, Lord, at all times! Your praise shall continually be in my mouth. [Psalm 34:1]
   2.   Ask: "…Give us today our daily bread…"
The World: Issues you know of around the World

Your Country: The ministry of Gospel Literature

Yourself: Your extended family

Your concerns for today

Thank-you Father God that if I call to You, You've promised not just to answer, but also to tell me great and mighty things that I don't know. [Jeremiah 33:3]
   3.   Admit: "…Forgive us our sin as we forgive those who sin against us…"
Lord when I'm defeated because I've sinned against You, and if I return to You, confess Your name, pray and make supplication before You, then please hear from heaven and forgive my sin. Bring me back to Your dwelling place. [2 Chronicles 6:24-25]
   4.   Protect: "…Lead us not into temptation but delivers us from evil."
Jesus said: "Truly, truly, I say to you, he who hears My word, and believes Him who sent Me, has eternal life, and does not come into judgment, but has passed out of death into life! [John 5:24]
"For Yours Lord is the Kingdom, the Power and the Glory now and forever. Amen!"
When questioned, tested, tricked or in His hour of great need, Jesus spoke what was previously written in God's Word.[b] So, the final section on this page is about memorizing the script through 10 topics. Following these will help you learn 52 portions from the bible in a year! THIS WEEK'S MEMORY VERSE: Topic = The Creator God's Salvation Plan
 "God made him who knew no sin to be sin for us, so that in him we might become the righteousness of God." [2 Corinthians 5:21]
[a] Matthew 6:5-15
[b] Matthew 4:4,6,7,10; 11:10; 21:13; and 26:24,31