2 CORINTHIANS 5: INVESTMENT RETURNS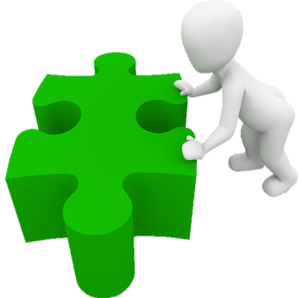 In order for you to get inside my head today, and to understand why I think the greatest investment opportunity has just been unearthed, I need to take you back in time, then piece together a couple of puzzle pieces.
On January 10th 2010, Mark and I were invited out of our "fox hole" to speak publicly for the first time about the passing of our only son. Between us, we had the speaking segments in two worship services at our home church down south. The hiccup was that our home church was Anglican – so the set reading pattern that Sunday morning, was set to be about Jesus' Baptism. I couldn't think what on earth Jesus' Baptism had to do with our current spaced-out-life that was now battered with the most devastating of storms, and over-shadowed in a blanket of grief. It seemed to have no connection at all with Mikey's passing.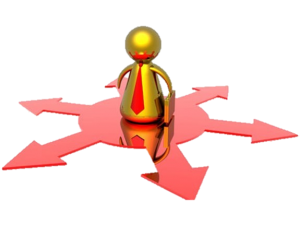 As I thought about this speaking invite, I secretly hoped that Mark would choose the morning meeting. This would leave me with the evening meeting focused on the Book of Joel. Mark didn't… He wanted to speak at the evening meeting. With nothing left for me to do, I had to go back to the Creator to help me unpack His own story.
In preparing for that meeting, a came across today's chapter. Written by a now well-known Jewish academic, it's part of the second letter addressed to Jewish and non-Jewish Believers who lived in the Roman port city of Corinth, during the 1st Century AD. This chapter fitted with every feeling I had in those early months after Mikey left us:
"For we know that if the earthly tent which is our house is torn down," (Mikey's "temporal tent" in which he lived here on earth was indeed torn down) "…we have a building from God, a house not made with human hands, but eternal in the heavens." [v1]
Mike now lives in his eternal body built to last. And yet, while these opening words in today's chapter were of great comfort to me, still I was left groaning [v2,3] as if in pain, waiting to join my lovely boy there in his permanent home. More than nine years on, I'm still waiting for the day when death and separation are abolished[a] – a time when, finally, what is mortal (temporal, and on its way out sooner or later) will be swallowed up by LIFE! [v4] Yeah!!!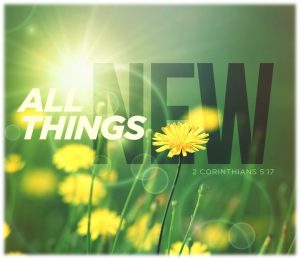 By meeting me where I was at, Father God seemed to gently reminded me that Jesus' Baptism was the pivotal moment in world history. When Jesus stepped out onto center stage, it was the start of it all, and the moment when He was anointed/approved as our Great High Priest.[b] From that moment, He began drawing up a new contract, between humanity and our Creator.[c]
Without that moment, where Jesus was publicly commissioned with the stamp of approval from the Creator[d], we wouldn't have His Holy Spirit today who is our deposit guaranteeing what is to come. What's even more astounding, is that our human frame has been fashioned, right from the beginning of the Creator's story, for this very purpose! [v5]
Mike was strategically designed with a temporal body that has been made to get him through to what our Maker had in mind for him all along. Just like a seed is designed to die before it germinates into what it was designed to be.[e] So while I'm in this body (this tent) I'm away from the One who made me in His own image to be like Him. [v6]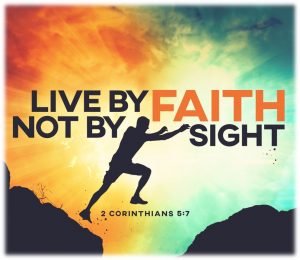 Now if I truly understood my Maker's Investment and His Plan for my future, I'd prefer to be away from the body and at home with the Lord. [v8] Just as everyone seems to be waking up to the concern for Investment Returns and "preparing for our future", my perspective would change about the here-and-now. My lifestyle would reflect my future preparations. [v9-10] I'd live by FAITH not by sight.
In the first chapter of his famous Book of Proverbs, King Solomon of Israel wrote: "The fear of the Lord is the beginning of knowledge…"[f] but no-one seemed to know what that meant – or else it was expressed in a miss-mash of unsuccessful ways – until Paul, in today's chapter, wrote:
"Since, then, we know what it is to fear the Lord, we try to persuade others…" [v11]
HIStory hasn't changed. I'm still made to feel like I'm out of my mind in expressing any sort of "knowledge" that's linked in any way to a healthy fear (serious awareness) of God. [v13]  Nevertheless I'm compelled, as Paul was, to keep talking because, Christ's love compels me. [v14] I'm convinced that one died for ALL so that those who live will no longer live for themselves but for Him who died and was raised for them. [v15]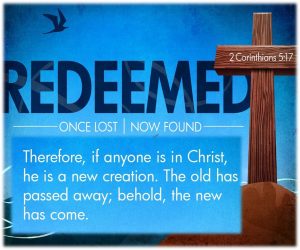 So, from now on, I regard no one from a worldly point of view – not Mikey, not even myself. Indeed, if anyone puts themselves now into their Maker's new plan in Christ, the old has gone and the new has come. [v17] Like an 8th day in the Creation story, the old, temporal, and inadequate has been replaced, just as the Creator predicted that it would from ancient times.[g]
All this is from God, who hasn't just reconciled us to Himself, He's commissioned us with a global ministry of reconciliation. [v18] His investment plan continues. The Creator God is reconciling the world to Himself in Christ, by not counting people's sins against them. [v19] And, because He's committed to me (along with many others worldwide) His message of reconciliation, I'm therefore one of Christ's ambassadors – as though your Maker was making His appeal through me. And so, today is another moment where I'm imploring you on Christ's behalf: Be reconciled to God! [v20]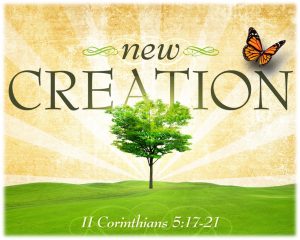 I write my Breadcrumbs everyday with confidence, and today more than ever. It's been 9+ years since our Mikey left us. Eight years since I spoke for the first time after Mikey left us, on the meaning behind the Baptism of Jesus and what came of His investment into this world. There's still no other Future Options Plan on the planet that can give me the same package that He provides.[h]
Incredibly bold words, you may wonder. Well… I can say them so boldly for this reason: On the Day of Judgement –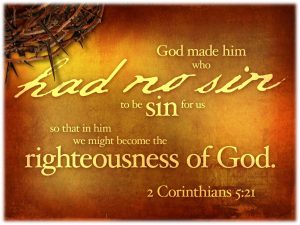 when even God's actions will be questioned, and some may ask if His judgements are just and true[i] – the "righteousness" of God (His ability to remain 100% faithful, loving, forgiving, patient, good, gentle, kind and self-controlled 100% of the time[j]) will be embodied in the sea of faces of those who received what He was offering against all odds. Now that's an investment return that's out of this world!
CLICK to return to today's "Daily Breadcrumbs"
[a] Revelation 22:3
[b] Matthew 3:16,17 with Luke 4:16-21
[c] Jeremiah 31:31; Luke 22:20 & 2 Corinthians 3:6-8
[d] Matthew 3:16-17
[e] 1 Corinthians 15:35-44
[f] Proverbs 1:7 (See also Psalm 111:10; Proverbs 4:7 & 9:10)
[g] Habakkuk 1:5; Isaiah 42:9; 43:19; 48:6; 65:17; Jeremiah 31:22
[h] Isaiah 61:10
[i] Revelation 15:3; 16:7; 19:2
[j] Galatians 5:22-23