1 TESSALONIANS 2 – Leaving a Legacy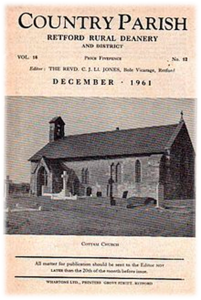 After 16 years, it was time to renovate our bedroom. I stripped the wardrobes and, in the process, I came across an old "Church Times" magazine. This booklet must have been given to us by Mark's 88-year-old Aunt before she died. She was the last survivor of that generation of Mark's family. A note on the front cover, in her handwriting, read: "See Page 3." Now curious, I stop what I was doing and read the article. It was about the passing of Mark's Grandmother, Mrs Alice Knight.
I'd married into the family when Mark had lost three of his grandparents, so I never knew Grandma Alice. I had heard stories that she was a very opinionated old lady who had nothing good to say. Apparently, her attitude towards Mark's Mum was so bad that, eventually, it wasn't possible for her to visit the Grandparent's home when the boys were young. The article certainly revealed that Alice could be dogmatic, even down at her local Anglican Church, that she seemed to faithfully attend.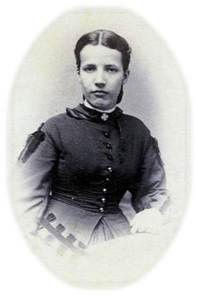 But while Alice was certainly intolerant – such as "her vehement disapproval of the removal of the church pews", as the article revealed. She seemed to also have left behind a legacy of contribution. She faithfully attended her local church, and was known for "her forthright engagement of the vicar" on all sorts of topics. She was remembered for regularly handing him articles written by other church leaders, and newsletters from other parishes. This old "Church Times" that I now held in my hands, included a personal note that she left to her four children: "Don't cry for me," she wrote, "I'm going to be with the Lord."
We were going out that night with our daughter, so I took the magazine with me to read while we waited for our food. I thought our daughter would like to hear about her Great-Grandmother. Unfortunately however, after reading the article, I accidentally left this irreplaceable booklet, and link to our family past, at the restaurant. To my deep disappointment, we never saw it again!
In today's chapter, Paul begins this part of his letter to the Thessalonians by saying, "…our visit to you was not without results…" [v1] Whenever we leave somewhere, we'll leave a mark. Reading the Life Reflections about Mark's Grandmother has reminded me, once again, that I don't have to ask: "Will my life have an impact on those around me?" I need to be asking: "Am I leaving behind a positive or negative impact?"
After being treated badly in Philippi, Paul didn't retreat into his shell with a "why bother" attitude. He dared to step out in the face of strong opposition as he made his appeal to the Thessalonians. [v2]  What he said next is incredible important as a follow-on from yesterday's Breadcrumb – spotting the counterfeit and knowing what the real thing looks like. Paul's impact on the Thessalonians didn't spring from error, impure motives or trickery. [v3]  He wasn't looking for human approval. [v4,6] He didn't use flattery and he didn't put on a mask to cover up greed. [v5]
There is a saying: "The proof is in the pudding". Paul's actions reflected his Maker. He brought the Good News message as one approved by God to be entrusted with His gospel. [v4]  His actions proved this when he came with gentleness – one of the fruits of God's Spirit[a] – and gave time to care. [v7]
It was clear to everyone looking on at the time, just how Paul toiled in hardship, working night and day in order not to be a burden. [v9]  He conducted himself with holiness, righteousness and blamelessness while among them [v10] and, just as a father deals with his own children, Paul encouraged, comforted and urged them onward – to live lives worthy of God's Kingdom. [v12]  The result: His words were accepted. [v13]
What's interesting here is that, contrary to popular messages today, they all didn't live "happily ever after". In imitating the first of the churches (those that started in Israel after Christ), the Thessalonians were plunged into hardship. [v14-16]  It wasn't easy back then to follow the Creator God's epic story, nor is it easy today for many people around the world. Nik Ripken's book, The Insanity of Obedience[b], shows how difficult it continues to be in many cultures to reject a local belief system, choose the righteousness that Father God provides through Jesus' sacrifice, and to stand out as different.
Remembering that Paul's letter didn't have chapter divisions – it was a letter not a book and the divisions where put in later to help us study the principles – Paul mentions one more thing in this chapter. It's clear that opposing forces of darkness – satan (the devil) – are real. [v18]  To believe in the Creator God, you need to believe that satan is real because he is part of the story from beginning to end, from Genesis to Revelation. He can block what we want to do for God through using opposing humans, negative circumstances or even our own discouraging thoughts so that we won't do what God wants us to. I don't know how Paul could have been "blocked by satan" in going to visit the new Believers in Thessalonica. It was probably because those in opposition to the message had him arrested, and he couldn't make another trip back.
But even in this, Father God is in full control. In his letter to the Roman Believers, Paul once wrote: "And we know that in all things God works for the good of those who love Him, who have been called according to His purpose."[c]
Had Paul not spent years in chains as a prisoner of Rome, we wouldn't have his letters today. At great personal cost to himself – it seems that Paul died before he was ever released. However, the legacy of Paul's written words have outlived anything he may have said in person. His legacy is now the song that God gave to the world…
CLICK to return to today's "Daily Breadcrumbs"
[a] Galatians 5:22-23
[b] http://www.amazon.com/The-Insanity-Obedience-Walking-Places/dp/1433673096
[c] Romans 8:28