JUDE: Holy Crap!
Somewhere between the first and second centuries AD, a Jewish guy decided to write a short 650-word letter to some friends. Bizarrely enough, that letter found it's way into the world's longest running best-seller of all time.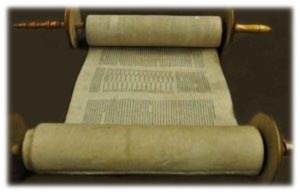 Jude's letter was then translated into 1333 languages[a] and miraculously preserved for 19 centuries, so that I can read it today. So why would the Creator God put divine protection on a piece of paper that's 15cm x 10cm (the size of Jude's letter as it appears in my Bible), when so much of written history has been lost!
My Maker must surely have something to tell me from what this close friend of Jesus wrote. So the first thing I spot today is that we need to be "called". [v1] Most people think that a relationship with the Creator God is either a matter of birth, of religious membership, or else it's personal choice. But it's actually much more privileged than any of these. My Maker has instead, reached out to me and has called me into a relationship with Him. Now I'm one of a global group who are identified as "the called". If called, what am I called into and what's my response.[b]
Jude's letter can be split between two responses and, like most things in life, there's the good and the bad. We can choose to search for our Maker and lay hold of His mercy, peace and love that's laid out in His Guidebook for LIFE, making every effort to "contend earnestly" in the Faith that's been handed down to us. [v3]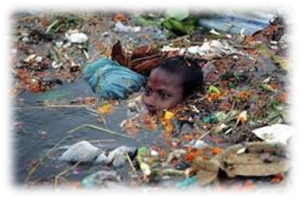 Or, we can be like weeds in the garden.[c]  Jude, a Jewish writer, uses several stories from Jewish history to describe how sludge forms and what "crap" looks like, even so-called "holy" crap that I can cloth in righteousness, but that I'm up to my neck in every day! [v4-16]
There's a lot of information between the lines in these cautions. It's well worth the time to pick through the historical references, in order to get the full impact of Jude's strong warnings. But what catches my attention this morning, from this short letter, is that I'm loved by my Creator, Father God, who sent me help.[d]
Armed with nothing but a fishing net, Jesus took off His Royal robes, held His breath and plunged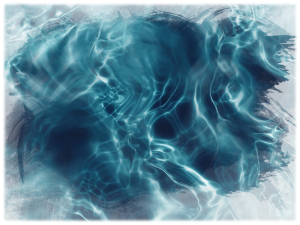 headlong into the cesspool of humanity – in order to bring us up and out, and into Eternal Life. [v21] His Presence in the midstream of human history, has now created for us a pure, freshly distilled, uncontaminated channel of Living Water[e] and the Word of God is our daily filter. My job is simply to navigate in centre-stream[f] and accept what He's provided.
So the last half of Jude's letter is about keeping myself in the Love of God. To do this, I need to remember the words that have been spoken beforehand. [v17] But how can I remember if I don't read and re-read and then read again, my Creator's Handbook. I don't want to follow after my ungodly lusts. [v18] I don't want to be worldly-minded, devoid of my Maker's Spirit. [v19] I want to be someone who is waiting anxiously for the mercy of God which is the Day I see with my own eyes Eternal LIFE. [v21] Until then, I need to work out how I can use my life to help the Creator God's Global MasterPlan for extending mercy to doubters, saving some and snatching others out of the path of judgement. [v22]
Jude ends with a sudden burst of praise in his prayer for his readers – a prayer that's survived time and is therefore still valid today. No doubt using imagery from Zechariah's vision[g], Jude tells me that I have an advocate by my side. Though I may stand in filthy rags at times – splattered with the muck of life – He is able to keep me from stumbling into crap.
In all my travels, and searching in any country or culture, He's the only God offering to be Saviour. As Creator from the beginning, all glory, majesty, dominion and authority have been His before all time, now, and in the future forever. [v25] So now I enter today knowing that I can stand in the presence of my Maker's Glory, blameless and with great joy. [v24]
CLICK to return to today's "Daily Breadcrumbs"
[a] https://www.biblica.com/resources/bible-faqs/how-many-different-languages-has-the-bible-been-translated-into/
[b] Matthew 21:28-32
[c] Matthew 13:24-30
[d] Isaiah 9:6-7
[e] John 7:38; Revelation 7:17 (See also: Jeremiah 2:13; 17:13 and John 4:10-11)
[f] Deuteronomy 5:32
[g] Zechariah 3:1-7