MALACHI 3: THE PROBLEM WITH COMPLACENCY
If you've been following my Breadcrumbs from the beginning of this year, you might not realize that 39 Acts have been played out in the Creator God's Epic Storyline and, today's chapter comes from the last Act before intermission. Some of you "clever-bods" may ask: "Wait, who defined the order of these puzzle pieces and said that Malachi's book is the last message spoken?"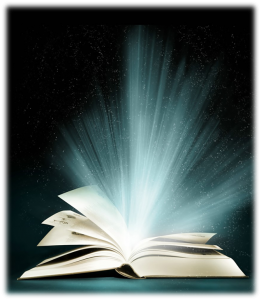 You're right. There's two ways for cataloguing this library of books: chronologically or by meaning. The common Bible, that can be bought from any bookshop in most countries today, lays out the Creator God's Handbook for LIFE by meaning. The idea is that even the ordinary person in the street can follow His complex storyline in a way that focuses not on history for history's sake, but on HIStory – what our Maker is trying to get across to us, His image-bearers, personally.
That being the case, then Malachi's vision and message from the Lord God Almighty, is absolutely the best way to finish Part 1 of this Epic Play with three things to chew on while we enter a 400-year Intermission. Bizarrely enough, we're actually sitting right now in a 2,000-year Intermission and Malachi's three things, in today's chapter, are just as relevant as they were when he first put pen to paper:
our complacency [v1-7],

our ability to rob God [v8-15], and

whether or not we're in His Book of Remembrance. [v16-18]
So then, as the curtains draw back on this last scene in an Epic Play before Intermission, Malachi steps out onto Centre Stage with words that would pierce the air for at least four centuries…
From the days of Isaiah the prophet until Malachi's day, none of the predictions about this longed-for "messiah" (saviour) had been fulfilled. In almost every Act in this roller-coaster-journey through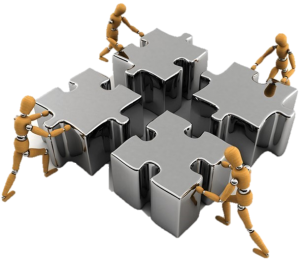 human history, this mystery man had been woven in using subtle hints. Brought into isolation and then extracted out of the fabric of the storyline, however, there's now a very good collection of indicators that are now ready for Part Two in this Global Play. Malachi's book is therefore like a cliff-hanger ending to a TV Serial that took in every "sin" known to humankind, and every remedy that could possibly be attempted. The Creator's piercing message now, seems to hang in the air long after the curtains close:
"'See, I am going to send My messenger, and he will clear the way before Me. And the Lord, whom you seek, will suddenly come to His temple; and the Messenger of the Covenant, in whom you delight, behold, He is coming,' says the Lord of Hosts." [v1]
After millenniums of HIStory, and clearly trying to get His message across through a string of "prophets" without any real change to general complacency, the Lord of Hosts is coming Himself! The clue is a messenger clearing the way before Him, and then a sudden (unexpected) arrival of someone at the temple in Jerusalem. It's someone whom the Lord of Hosts seems to indicate as "me" and "Lord" in the same announcement, but then says His temple, not My temple. This Lord is the "Angel (messenger or executor) of the Covenant" – that original contract that the Creator God drew up between Himself and His people.[a]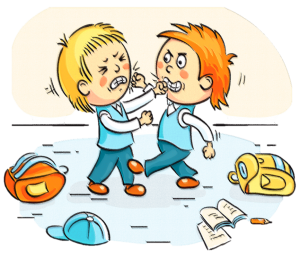 It may sound confusing, but the Creator God gave 400 years of Intermission to allow for anyone interested in putting the puzzle pieces together, if only they'd take the time to unpick HIStory.[b] But here's the thing, although He's someone that they desire, there's a question over who on earth will be able to endure His coming. [v2-3] In other words, we're happy for Him to fix the problems around us, but we don't want Him to fix us!
The Creator God has only ever been interested in what He's always been interest in, from the beginning of this epic Play: a people who'll connect with Him the way they were created to. [v3b-4] In the way that He knows is possible (and not that difficult), because He designed our hearts and minds to know, deep down, what's right[c] – what is His good, pleasing and perfect will.[d] In addition, Malachi came after Jeremiah and the Creator God had already said 2-3 centuries earlier through Jeremiah that:
"No longer will they teach their neighbour, or say to one another, Know the Lord, because they will all know Me, from the least of them to the greatest,' declares the Lord." [Jeremiah 31:34]
So then, the Creator God's stage is now set for someone. "I will come" says the Lord God Almighty – but He'll have the ability to put us on trial and testify against us. [v5] Ever since the time of our ancestors we've turned away from our Maker. But if we will return to Him i.e. make a 180◦ turn towards Him – this action was later called repentance[e] – our Maker has promised to return to us! [v7] What Good News!
The thing is, every time the Creator God's people were to enter into His promises, they needed to consecrate themselves in preparation. Clear out the dross, dredge

the riverbed, clean the fishing nets, whatever term that relates to enabling the blessings to be caught, or to flow through easily to you. And so, the Creator God identifies through his messenger, Malachi (just like previous prophets), where those glitches and bottle necks are [v5], and all of it seems to stem from basic complacency…
The priests (who should know better) are the first to be charged with robbing their Maker. Bottom line, Father God is not a "consumer" who constantly demands stuff from us. He's actually a "giver" and He's trying to point out that we're shooting ourselves in the foot by plugging up the flow of His blessing to us…
"'Test me in this,' says the Lord Almighty, 'and see if I will not throw open the floodgates of heaven and pour out so much blessing that there will not be room enough to store it…Then all the nations will call you blessed, for yours will be a delightful land,' says the Lord Almighty." [v10,12]
Clearly, two things are wrong: (i) we don't get it i.e. we're blind to what's wrong with our attitudes and behavior because we don't understand the heart of our own Maker (most likely because we haven't, or won't, read HIStory); and (ii) we give up. We look around and say: "What's the point?! The arrogant are blessed; not only are evil doers built up, but they also test God and get away with it!" [v15] But throwing our hands in the air (and not continuing to grapple, and not stand up to argue and question) and, by robbing God of an active role here because we've dropped back into acceptance, tolerance and going with the flow of what's evolving around us, is itself complacency – a thing that our Maker has already spoken out against, through Malachi, 24 centuries ago.
But after 39 Acts in the epic Play so far, how on earth are we to close the curtains on Part 1 of HIStory?
The Creator God concludes his message through Malachi by drawing back on something that King Solomon of Israel (arguably the wisest of all men to ever live) had once said, at the end of his life: "…Of making many books there is no end, and much study wearies the body. Now all has been heard; here is the conclusion of the matter: Fear God and keep his commandments, for this is the duty of all mankind."[f] But here, my Maker adds an additional piece of information that's hugely important…
"Then those who feared the Lord spoke to one another, and the Lord gave attention and heard it, and a book of remembrance was written before Him for those who fear the Lord and who esteem His name." [v16]
When all is said and done, Father God has only ever been… "The Lord, the Lord, the compassionate and gracious God, slow to anger, abounding in love and faithfulness, maintaining love to thousands, and forgiving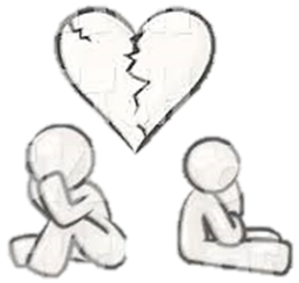 wickedness, rebellion and sin. Yet He does not leave the guilty unpunished…"[g]  It's this God who created us in His own image to be like Him.[h] It's this God who's listening to what I'm saying and writing a Scroll of Remembrance about me!! So, if my Father gets upset with me, I have two options: to listen to what He's trying to say to me, take His advice, and change my ways; or else rebel and break ties with Him.
Any good child of a good father would be brought up to do the former. Most kids who end up in prison, being punished for their life choices, are often either from a bad father who has led them astray, or else from a good father who couldn't talk sense into them! And so, I'm closing Part 1 of my breadcrumbs here with you. And, as the curtains slowly close on at least 4 millenniums of storyline, the Creator God is saying two things as a final thought before a 400-year Intermission….
The first is that He Himself is now going to act. [v17] And, on that Day, all His good kids (who have listened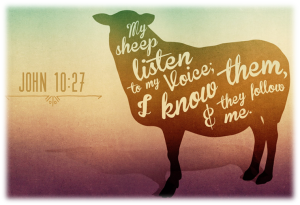 to His warnings and got nervous enough to self-corrected their attitudes and behaviour), will be His treasured possession – a thing that He has only ever wanted from the beginning when He first collected for Himself a family on earth.[i] The second is this: instead of landing in prison (which is the direction all of us are capable of heading in – either through wilful complacency or all-out rebellion[j]), He'll "save" me from what is surely ahead in my good Father's discipline. He'll "redeem" my life and make a distinction (a visibly separation) between the good kids and the naughty kids [v18]; between the one who obeys God and one who does not.[k]
CLICK to return to today's "Daily Breadcrumbs"
[a] Exodus 23:20-23a
[b] Isaiah 53:1 and John 12:38
[c] Genesis 4:2b-7
[d] Romans 12:2
[e] Matthew 3:1-3
[f] Ecclesiastes 12:12b-13
[g] Exodus 34:6-7
[h] Genesis 1:26
[i] Exodus 19:5; Deuteronomy 7:6; 14:2; 26:8
[j] Matthew 12:30 and Luke 11:23
[k] Matthew 25:31-46