HABAKKUK 3 – Fighting with Faith
At the time when I first wrote this post, a recent newspaper article was weighing heavily on my heart. It was about the death of a one-month-old baby boy. His mum had left him in the care of her boyfriend (the child's father) while she visited her sister. He was asleep in his pushchair when she left, but within 45 minutes, the boyfriend showed up saying that the baby was "unwell". He died in hospital two days later from what the judge could only describe as "catastrophic brain injuries" inflicted on him by his father.
As I stood holding the paper in my hand, I shook my head in disbelief. I can't believe that within 45 minutes, this tiny new-born sleeping baby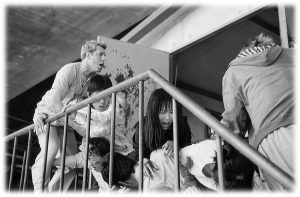 could have driven a grown man, twenty times his size, to inflict upon his tiny frame such a sickening beating. Worse still, he then blatantly pretended that the child was "unwell"! Balancing this, and thousands of other reports like it, with a compassionate Creator God, who is ultimately in charge, seems almost impossible.
Although the idea of fighting with one's Faith is at least 26 centuries old, today's chapter is about the God of Salvation who's not just trusted, but He can also be praised – even when there's no evidence of anything left to be thankful for! And so, it's difficult to read this chapter in isolation of the other two chapters in this small book. If you have time, then, I recommend that you read the whole Book of Habakkuk.
Although written more than 26 centuries ago, the ancient prophet Habakkuk lived through similar circumstances to any one of us today.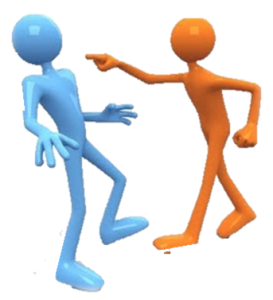 Like Habakkuk many of us could complain that the Creator God doesn't seem to listen or save. [1:2] While many today may say that He and His followers aren't "tolerant", Habakkuk seems to complain that the Creator's too tolerant when strife and conflict abounds! [1:3] Looking at his own society and political system, Habakkuk could fit in well today with his complaints: that the law's paralyzed, and justice won't prevail when it's perverted. [1:4]
Unfazed when peppered with questions from a human, the Creator God gives the perfect answer…
"Look at the nations and watch—be utterly amazed. For I am going to do something in your days that you would not believe, even if you were told." [Habakkuk 1:5]
This here is the crucial point when it comes to fighting with faith. This is the hub where either the wheels come off our faith or else it's bolted on tighter than ever before, and it rests in this question: Do we have the capacity to believe that the Creator has and is doing something, even if we were told?
In Habakkuk's day, God's intervention in human history included the coming Babylonians. [1:6-11] After that it was all about Jesus – the package that amazed the nations yet still people even today won't believe HIStory, even if they were told.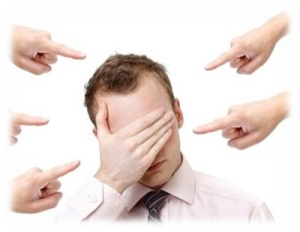 Still confused, though, Habakkuk pushes through with more questions. If the Creator God is indeed the First and the Last; the beginning and the end[a], with eyes too pure to look on evil, and cannot tolerate wrongdoing, then would He tolerate the treacherous? Why does He seem to be so silent while the wicked swallow up those more righteous than themselves?
Habakkuk's prayer describes everyday life in any of our cities. Chapter 2:6-11 could easily be about loan-sharks or gangs who rule our neighbourhoods or shanty towns today. And, like Habakkuk, I too have heard of the Lord's fame and stand in awe of His deeds. [v2] The Creator God stepped in during the days of Noah. Though we were made to be like Him[b], we'd become so corrupt that the Creator was "deeply troubled" and regretted making us![c] After the global flood, corruption seemed to settle down until the Creator was forced to put a stop to the cities of Sodom and Gomorrah.[d] He then stepped into Ancient Egypt to isolate for Himself a group of HIStory-makers – a family who'd want to be like Him.[e]
But when He intervenes, it's seriously scary! This is what The Lord the Almighty says:
"Write down the revelation and make it plain on tablets so that a herald may run with it. For the revelation awaits an appointed time; it speaks of The End  and will not prove false. Though it linger, wait for it; it will certainly come and will not delay."[f]
So if you're wondering what I'm doing with my Breadcrumbs, this is it. I'm writing down the Revelation. It's not a new revelation. It's been in place since ancient times. Even though it lingers it will not be delayed.[g] It's set in stone and won't be proven false. Therefore, like Habakkuk, I too will keep watch. And, rather than fighting against a faith in the One True God and giving up completely, I'll look to see what my Maker will say to me – what answer I'm given for these conflicts in my mind.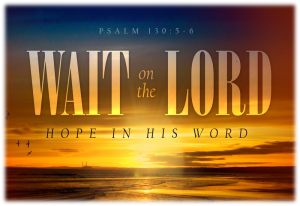 So, rather than giving up on hope altogether, because of what he was reading in the news, Habakkuk went in the opposite direction. He took up his stand exactly where he was told to wait. He stationed himself in prayer on the watchtower of his faith – looking out for his God of Salvation. [2:1]
I too pray, as Habakkuk did, that the Almighty God would repeat His deeds in our day, in our time make them known. Yet in His great wrath, I too will pray that He will remember mercy. [v2] If not for the sake of today's victims, I pray every day (and for as long as His power has been hidden), that His splendour would be like the sunrise with rays flashing from His hand. Still He marches on forever until righteous justice is served for the victims. [v4-6] While "on watch" in prayer, I have faith that the Lord will come, just as He said He would, bringing judgement and putting an end, once and for all, to every kind of evil. [v9-13]
Having said all that though, and even if He doesn't intervene in my lifetime; even if I don't see calamity fall on those who cause turmoil every day for innocent people [v16]; even if the fig-tree does not bud and there are no grapes on the vines, though the olive crop fails and the fields produce no food, though there are no sheep in the sheepfold and no cattle in the stalls, yet I will rejoice in the Lord, I will be joyful in God my Saviour. [v17-19]
CLICK to return to today's "Daily Breadcrumbs"
[a] Habakkuk 1:12 (See also Revelation 1:8; 21:6 & 22:13)
[b] Genesis 5:1
[c] Genesis 6:5-6
[d] Genesis 18:1-19:29
[e] The Book of Exodus onwards
[f] Habakkuk 2:2-3
[g] 2 Peter 3:3-18