JOEL 2: Predicting Volcanic Activity
On August 21st 2009, we sat pitching in a plane above the Atlantic Ocean. We were on a flight to Philadelphia and the frightening turbulence was caused by Hurricane Bill. But the harrowing words in the opening sentences of Joel 2 that day, left a foreboding sense of impending disaster over a family already in tatters.
It was three short weeks after our only son passed away suddenly, unexpectedly and with no reason to explain why.  Needless to say, when I read the call to "blow the trumpet" and "sound the alarm", my blood seemed to curdle in my veins. I wrote about this moment in my first book Breadcrumbs in the Storm. Our life had just been hit with an invisible earthquake. Devastating lava threatened to melt the very foundation of our lives in pure volcanic activity, the instant we found the lifeless body of our son still in his bed. So, "…Let all who live in the land tremble, for the day of the Lord is coming. It's close at hand—a day of darkness and gloom, a day of clouds and blackness…" [v1-2], were words that seemed more than real to me as I pitched back and forth 33,000 feet above the earth, and wondering if "the end" for me had come.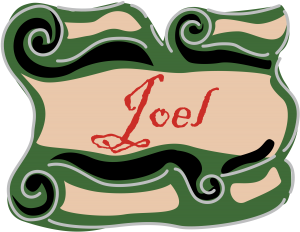 Joel's prophecy came before the fall of Jerusalem and of the Southern Kingdom of Israel. He's prophecy is both physical and spiritual. And, like all ancient prophecies, it takes in the short-term, mid-term and long-range future still yet unfilled.
After Joel's prophecy, an actual locust plague came over the land of Judah – just as predicted. This acted as a physical sign before disaster struck. But the warning was more than just about what was happening in the physical world. After a succession of bad kings and many unheeded warnings (including Joel's) the final collapse of the nation of Israel came with the invasion of Babylon.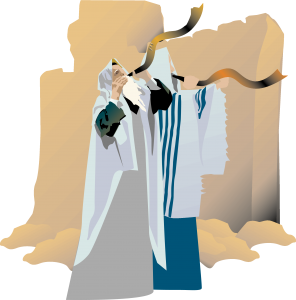 The ancient Isaiah and Ezekiel had previously mention "the Day of the Lord".[a] But now the prophet Joel calls for a sounding of a trumpet in both warning and in preparation because it's nearer now than ever before. Like all dormant volcanos, those who live above them have two choices: ignore it and believe that sudden devastation will never happen; or prepare for the inevitable.
The "Day of the Lord" was like a day of great floodwaters where people like Daniel and Esther (who's stories have already been covered in my "breadcrumbs") were also caught up in the carnage and dragged off into exile. Sent from God, Joel begs the nation of Israel while there's still time, to "rend their hearts" and return to the Lord [v12-13] because a vast army (under God's instruction) was coming their way. [v2-11]
But to leave the story there would mean misrepresenting the Creator God who created us specifically in His own image to be like Him.[b] So, in a succession of lovely imagery, Father God is already telling his people about a future hope after their physical storm. [v18-25]  Like all these ancient prophecies though, Joel offers great hope in the mid-term future.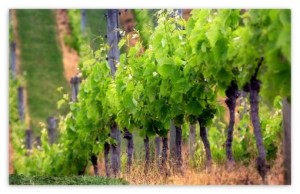 God will "repay them for the years the locusts have eaten". [v25]  After the environment is completely laid waste with no hope of recovery left at all [v3], He will again take pity on His people. [v18]  He'll send grain and new wine [v19], green pastures [v22] and autumn rains in righteousness. [v23]
Now all that may seem lovely for a nation destined for destruction in their near future (because of their perpetual downhill slide and unwillingness to change), but what's it mean for us today?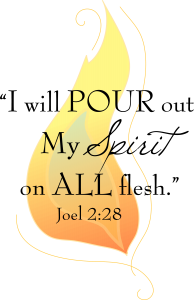 Well, Joel introduces a ground-breaking promise: "And everyone (not just those belonging to the nation of Israel and not just in a certain time frame – but everyone everywhere in any generation from that time forth), everyone who calls on the name of the Lord will be saved.[c]  There will be deliverance, as the Lord has said, among the survivors [v32] whom the Lord calls.[d]
So, when the curtains are drawn back, and the Creator God's Epic Play is lit up for the start of the New Testament, a man named John the Baptist steps out on centre stage with a shrill call: "Repent, for the Kingdom of Heaven is near!"[e]
Today, Father God's call to us through the ancient prophet Joel, is timeless. It was then immortalized by John. As much as some may think that John was nothing more than a "New York City Nutcase" with a signboard strapped to his chest reading: "The End is Nigh!" John's place in world history was fulfilling two ancient prophecies. His words were from Isaiah but his actions were responding to Joel. John was the trumpet. [v1&15]
Since The Day of the Lord hasn't happened yet – as it's been fully described – then Father God continues to call to us through the ancient prophet Joel concerning a prediction of a sure and certain future event. It's documented, it's recorded and because of this, its warning is timeless:
"Yet even now," declares the Lord (while you live at peace in your middle-class prosperity, going about your busy life without a need at all in your mind for your Maker), "…Return to Me with all your heart (taking it seriously) with fasting, weeping and mourning (even if you don't quite get it or understand the urgency) …Rend your heart and not your garments (break the pride on the inside where it matters and not just giving Him outward acknowledgement), and return now to the Lord your God… (while there is yet time)…" [v12-13]
CLICK to return to the "Daily Breadcrumbs"
[a] Isaiah 13:6-13 & 34:8; Ezekiel 13:5 & 30:3
[b] Genesis 1:26
[c] Jeremiah 23:6 & 33:16; Acts 2:21 & 16:31; Romans 10:9-13 (See also Isaiah 30:15)
[d] Romans 8:28; 2 Timothy 1:9
[e] Matthew 3:1-3