After the Commander of the Syrian Army is miraculously healed in today's chapter, someone tries to make a profit and the consequences are disastrous…
READ 2 Kings 5  Make notes, if you'd like, of what stands out for you. Feel free to use the "Leave a Comment" box below to also write some of your thoughts.
A THOUGHT FOR TODAY:
In June of 2016, I had the privilege of being in South Africa. There I saw, yet again, just how vibrant Faith in the Creator God has become. Unlike most things in life that wain in time, people in every country on earth are still turning to this epic storyline for answers to some of the most perplexing questions ever asked. Why am I alive? Is there a Divine Creator God who's watching my every move? If so, is He at all interested or involved in everyday life?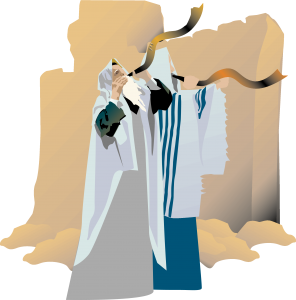 Unfortunately, just as it was in ancient times, there are also those out there today who are more than happy to cash in on the faith desires of genuine seekers.[a] While appropriate "faith offerings" have been part of normal worship from the earliest of times[b], prophets like Elisha, in today's chapter, demonstrate the line where appropriate becomes inappropriate…
"As surely as the Lord lives, whom I serve, I will not accept a thing." [v16]
So, one of the best ways to spot fraudulent teaching today, is in the area of material gain. When people abused the system by "cashing in on faith" for their own personal gain, they may not get caught out immediately, as Gehazi did in today's chapter. [v25-26] In time, though, our 100% righteous Maker will dispense His 100% righteous judgement over those He created to be like Him – giving particular attention to those who've been profiteering from Faith.[c]  Because He sees both our heart and our every move, nothing is hidden from Him [v26], and it's the unconfessed sin that's 100% disastrous. [v27] Read More? …CLICK on "19 June – Additional Notes"
But what about your thoughts – can you tell me what today's "breadcrumb" is? Leave a note in the "Comments" box below to tell me what you think of today's chapter.
Wanting to connect with the God who knows it all? The rest of this webpage uses Jesus' own prayer to help…[d]
THE LORD'S PRAYER:
   1.   Praise: "Our Father in heaven, hallowed be Your Name. Your Kingdom come! Your will be done on earth as it is in heaven …"
You Lord, are righteous among us; You do no wrong! Morning by morning You dispense Your justice. Every new day You do not fail and yet the unrighteous know no shame. [Zephaniah 3:5]
   2.   Ask: "…Give us today our daily bread…"
The World: Pray for government decisions in India[e]

Your Country: Parents and Carers

Yourself: Protection from "the evil one"[f]

Your concerns for today

In a little while, You've promised to once more shake the heavens and the earth, the sea and the dry land. You Lord, will shake all nations. Then, what is desired by all nations, will come! [Haggai 2:6-7]
   3.   Admit: "…Forgive us our sin as we forgive those who sin against us…"
 I know my transgressions, Father God, and my sin is always before me. Against You, You alone, have I sinned and done what's evil in Your sight. So then, You're right in Your verdict and justified in Your judgement. [Psalm 51:3-4]
   4.   Protect: "…Lead us not into temptation but delivers us from evil."
Help me to press on towards the goal to win the prize for which You, Lord, have called me heavenward. [Philippians 3:14]
 "For Yours Lord is the Kingdom, the Power and the Glory now and forever. Amen!"
When questioned, tested, tricked or in His hour of great need, Jesus spoke what was previously written in God's Word.[g] So, the final section on this page is about memorizing the script through 10 topics. Following these will help you learn 52 portions from the bible in a year!  THIS WEEK'S MEMORY VERSE: Using our Gifting
"God also testified to this salvation by signs, wonders and various miracles, and by gifts of the Holy Spirit distributed according to His will." [Hebrews 2:4]
[a] 1 Samuel 2:12-17; 22-25
[b] Genesis 14:17-20
[c] Matthew 3:7-10 and Matt.23:27-28 (Context: whole chapter)
[d] Matthew 6:5-15
[e] http://www.operationworld.org/country/indi/owtext.html
[f] John 17:15
[g] Matthew 4:4,6,7,10; 11:10; 21:13; and 26:24,31