When our time line for Life on Planet Earth is unknown, today's chapter prepares us successfully and positively for how to meet our Maker…
READ DANIEL 5   Make notes, if you'd like, of what stands out for you. Feel free to use the "Leave a Comment" box below to also write some of your thoughts.
A THOUGHT FOR TODAY:
In the movie The Bucket List starring Jack Nicholson and Morgan Freeman, a rich man discovered that he was dying of cancer but was determined to "go out with a bang". Many of us know how to live well, but few seem to be able to die well. Jack Nicholson in the movie wanted to die well. With 100% of humanity and every single human on earth going to "meet our Maker"[a] at some point (and often sooner than we would want or expect), it's worth at least asking how we're to meet our Maker.
Today's chapter is about the greatest man on earth at the time: the Emperor of the Babylonian Empire overseeing most of the known world. It seems that, from the Creator God's epic storyline, the kings are the ones whom the Creator deals with most publicly so that the rest of us can hear, take note, and learn from someone else's mistakes. The message: You have been weighed and you have been found wanting. [v27]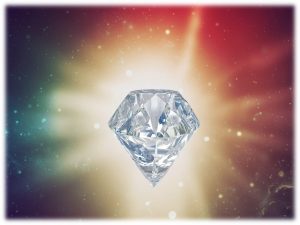 Bottom line is that every life lived on earth is being weighed whether we believe in our Creator or not. [b] This isn't because our Maker is a tyrant, but because we were blue-printed and designed specifically in His Image to operate in His likeness.[c] I'm then given a timeline[d] to work out my design. At the end of my field test, I don't want to meet my maker as a defective machine off the production line that has to be scrapped. I want to be found in full working order as a complexly manufactured machine – as close to a clone of Him as anything that could possibly be made – designed in the exact representation of its designer, operating daily as He had hoped I would and knows I could, with my limitations. Weighed in the balance, I'm hoping to be exactly who He originally meant me to be while. For the one who's waiting to see me face-to-face, I don't want my life-story to bring Him disappointment. Instead, I hope to meet my Maker with a life that brings Him praise…
Read More? Click to follow "18 August – Additional Notes"
But what about your thoughts – can you tell me what today's "breadcrumb" is? Leave a note in the "Comments" box below to tell me what you think of today's chapter.
Wanting to speak directly to the One who holds Life in the balance? The rest of this webpage uses Jesus' own prayer to help…[e]
THE LORD'S PRAYER:
Praise: "Our Father in Heaven, how great is Your name! Your Kingdom come! Your will be done on earth as it is in Heaven…"
I will sing to You my Lord, for You are highly exalted… [Exodus 15:1]
Ask: "…Give us today our daily bread…"
The world: The Creator's GRACE on Macedonia[f]

Your nation: County/State Local Leaders

Yourself: The "Fruit of God's Spirit" in You[g]

Your concerns for today

Have regard for the prayer of Your servant and for my supplication, Father God. Please listen to the cry and to the prayer that Your servant prays before You today… [2 Chronicles 6:19]
Admit: "…Forgive us our sins, as we forgive those who sin against us…"
To You, O Lord, do I lift up my soul. O my God, in You I trust. Do not let me be ashamed. Indeed, none of those who wait for You will be ashamed… [Psalm 25:1-3]
Protect: "… Lead us not into temptation but deliver us from the evil one…"
Thank-you Father God that You did not send Your Son into the world to judge the world, but that the world (which includes me) might be saved through Him… [John 3:17]
"For Yours Lord is the Kingdom, the Power, and the Glory for ever and ever. Amen!"
When Jesus was questioned, tested, tricked or in His hour of great need, He always spoke things that were previously written in God's Word.[h] Following these memory verses from ten topics, will help you learn 52 verses from the bible in a year! THIS WEEK'S MEMORY VERSE: Topic = Prayer
"This is the confidence we have in approaching God: that if we ask anything according to his will, he hears us." [1 John 5:14]
[a] Ecclesiastes 12:7 (full sentence includes v6)
[b] Psalm 139:23-24 (See whole Chapter)
[c] Genesis 1:26a
[d] Psalm 39:4; 139:16
[e] Matthew 6:5-15
[f] http://www.operationworld.org/country/mace/owtext.html
[g] Galatians 5:22-23
[h] Matthew 4:4,6,7,10; 11:10; 21:13; and 26:24,31