With Valentine's Day just two days away, today's chapter opens up to us the greatest expression of love ever given in the history of humankind…
READ LEVITICUS 16  Make notes, if you'd like, of what stands out for you. Feel free to use the "Leave a Comment" box below to also write some of your thoughts.
A THOUGHT FOR TODAY:
Remaining at a shallow level, one look at a chapter like this would make it easy to discard as ancient tribal ritual, which is seriously outdated. But taking a moment to go a bit deeper, could uncover the greatest act of love ever to be bestowed upon humankind. It's the story of "Atonement" – the day when it became possible for a scapegoat to take away all our sins so that we'd finally be right again with our Maker.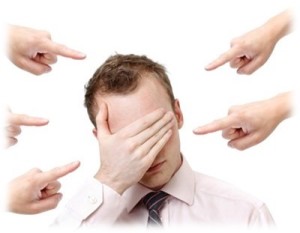 The only question left is now: Who? Who's the ultimate scapegoat that'll not just restore a nation, but who can save the world[a] so that we can ALL be made right, restored all the way back to Genesis 2 again in our relationship with the One who made us? Who'll believe that the ultimate free gift of a completely clean slate is actually possible? "Who has believed our message and to whom has the arm of the Lord been revealed?"[b]
Read More… CLICK on "12 February – Additional Notes"
But what about your thoughts – can you tell me what today's "breadcrumb" is? Leave a note in the "Comments" box below to tell me what you think of today's chapter.
Wanting to connect with the Great Playwright? The rest of this webpage uses Jesus' own prayer to help…[c]
THE LORD'S PRAYER:
   1.   Praise: "Our Father in heaven, hallowed be Your Name. Your Kingdom come! Your will be done on earth as it is in heaven …"
The Lord is a warrior; the Lord is His name. Your right hand, Lord, was majestic in power. Your right hand, Lord, shattered the enemy. [Exodus 15:3,6]
   2.   Ask: "…Give us today our daily bread…"
The World: Pray for the people of Algeria[d]

Your Country: Victims of pornography

Yourself: Your commitment to the Lord

Your concerns for today

Hear the supplication, the prayers and the requests, of your servant and of your people when we pray. Hear from heaven, Your dwelling place, Lord. And when You hear us, forgive. [1 Kings 8:30]
   3.   Admit: "…Forgive us our sin as we forgive those who sin against us…"
Father, as I go about my daily choices, I pray that I'll be able to discern what's best; be pure and blameless for the day of Christ; be filled with the fruit of righteousness that comes through Jesus Christ, and all to the glory and praise of God. [Philippians 1:10-11]
   4.   Protect: "…Lead us not into temptation but delivers us from evil."
Save us, Lord our God, and gather us from the nations, that we may give thanks to Your holy name and glory in Your praise. [Psalm 106:47]
"For Yours Lord is the Kingdom, the Power and the Glory now and forever. Amen!"
When Jesus was questioned, tested, tricked or in His hour of great need, He always spoke things that were previously written in God's Word.[e] Following these memory verses from ten topics, will help you learn 52 verses from the bible in a year! THIS WEEK'S MEMORY VERSE: Topic = The Creator's Will
"For we are God's workmanship, created in Christ Jesus to do good works that God has prepared in advance for us to walk in." [Ephesians 2:10]
[a] John 1:29-31
[b] Isaiah 53:1 and John 12:37-50
[c] Matthew 6:5-15
[d] http://www.operationworld.org/country/alge/owtext.html
[e] Matthew 4:4,6,7,10; 11:10; 21:13; and 26:24,31