With appropriate leadership in desperate need globally, this 1st Century letter shows how high a calling that good leadership is, for anyone who sets their heart on being an overseer…
READ 1 TIMOTHY 3  Make notes, if you'd like, of what stands out for you. Feel free to use the "Leave a Comment" box below to also write some of your thoughts.
A THOUGHT FOR TODAY:
The January 2014 BBC article that covered Power and Privacy in France[a], shows how the French notion of "respecting a leader's private life" was, at one time, almost sacred. Perhaps former President Hollande may have wished it were still so, after he expressed "total indignation" at a magazine report about a 2011 private affair. From what this 1st Century writer states in his letter to Timothy (a young up-and-coming leader at the time), it seems that separating your private life from what you display publically, has never been an option!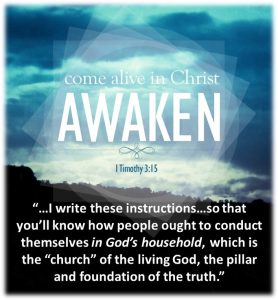 Today, just as it was 2,000 years ago, leadership is still "a noble task". [v1]  It's a difficult one to live up to, because the overseer is to live his/her life "above reproach" [v2] … an unfortunate lesson that Hillary Clinton no doubt had to learn. The list goes on. But any one of us today could sit down and, without thinking a lot, make a fairly extensive list of what leaders should and shouldn't do. American speaker Tony Campolo once said, "It's your testimony, more than your title that counts."[b] So, if I look at my Leadership Qualifications and if I want to go up the ladder in my career to a place of strategic leadership, this 1st Century letter was written to me too. Read more?… CLICK to follow "11 November – Additional Notes"
But what about your thoughts – can you tell me what today's "breadcrumb" is? Leave a note in the "Comments" box below to tell me what you think of today's chapter.
Wanting to speak directly with the author of divine leadership?[c] The rest of this webpage uses Jesus' own prayer to help…[d]
THE LORD'S PRAYER:
   1.   Praise: "Our Father in Heaven, how great is Your name! Your Kingdom come! Your will be done on earth as it is in Heaven…"
Praise to You, Lord, for You've raised up for Your people a horn of strength. He's the praise of all His faithful servants, the people close to His heart. [Psalm 148:14]
   2.   Ask: "…Give us today our daily bread…"
Your Nation: Social workers and family crisis teams

Yourself: Your "Daily Bread"

Your concerns for today

Answer me, Lord, out of the goodness of Your love. In Your great mercy, turn to me. [Psalm 69:16]
   3.   Admit: "…Forgive us our sins, as we forgive those who sin against us…"
I'm conscience-stricken, Lord. I've sinned greatly in what I've done. Now, Lord, I beg you, take away the guilt of Your servant. I've done a very foolish thing. [2 Samuel 24:10]
   4.   Protect: "…Lead us not into temptation but deliver us from the evil one…"
Thank-You, Father God, that since I've been justified through faith, I have peace with You through our Lord Jesus Christ. [Romans 5:1]
" For Yours Lord is the Kingdom, the Power, and the Glory for ever and ever. Amen" 
When questioned, tested, tricked or in His hour of great need, Jesus spoke what was previously written in God's Word.[g] So, the final section on this page is about memorizing our Maker's script through 10 topics. Following these will help you learn 52 portions from His Handbook in a year! THIS WEEK'S MEMORY VERSE: Topic = Spiritual LIFE
"Therefore, if anyone is in Christ, the new creation has come: the old has gone, the new is here!" [2 Corinthians 5:17]
[a] http://www.bbc.co.uk/news/world-europe-25711091
[b] http://tonycampolo.org/tag/testimonies/
[c] Genesis 1:26-28
[d] Matthew 6:5-15
[e] http://www.operationworld.org/country/suri/owtext.html
[f] http://www.operationworld.org/country/swaz/owtext.html
[g] Matthew 4:4,6,7,10; 11:10; 21:13; and 26:24,31