The storyline today is about someone who takes the risk to 'open up' about his concerns, without knowing where that honesty would lead…
READ NEHEMIAH 2   Make notes of what stands out for you. Feel free to use the "Leave a Comment" box below to also write some of your thoughts.
A THOUGHT FOR TODAY:
I don't know why we do it but, being honest about how we really are (though the simplest of questions), seems hardest of all. And why is it that when we greet someone with a standard: "How are you", it's actually a rhetorical question – we're not expecting, or wanting, an honest answer.
In today's chapter, Artaxerxes, King of Persia, asked Nehemiah why his appearance was "down" that day. [v1-2] Although Nehemiah had come from Jewish aristocracy, he was still a slave.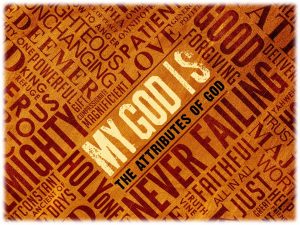 Such behaviour in the first place, then risking an honest answer, could have cost him his life. But Nehemiah had spent days in prayer.[a] He knew that he had to be honest with someone who was seriously scary.[b] But because he had an intimate knowledge of the Creator God's promises[c], Nehemiah knew he could leave the results up to God.
Honesty may not cost us our lives today, but it can cost us a relationship, our job, or even our freedom to speak up again. Whatever the risk we fear, we can't avoid risking an honest answer.
Read More? …CLICK on "07 July – Additional Notes"
But what about your thoughts – can you tell me what today's "breadcrumb" is? Leave a note in the "Comments" box below to tell me what you think of today's chapter.
Wanting to speak directly with the Supreme Power in control of everything? The rest of this webpage uses Jesus' own prayer to help…[d]
THE LORD'S PRAYER:
   1.   Praise: "Our Father in heaven, hallowed be Your Name. Your Kingdom come! Your will be done on earth as it is in heaven …"
Lord God of heaven, You're the great and awesome God! I praise You today because You keep Your covenant of love with those who love You and keep Your commandments. [Nehemiah 1:5]
   2.   Ask: "…Give us today our daily bread…"
The World: National stability in Indonesia[e]

Your Country: Those caught in prostitution

Yourself: Good use of your treasures[f]

Your concerns for today

Let Your hand, Lord God, rest on the man at Your right hand, the "son of man" that You've raised up for Yourself. Then we'll not turn away from You. Revive us, and we'll call on Your Name. [Psalm 80:17-18]
   3.   Admit: "…Forgive us our sin as we forgive those who sin against us…"
You, Father God, made Him who had no sin to be "sin" for me, so that in Him I might become the righteousness of God. [2 Corinthians 5:21]
   4.   Protect: "…Lead us not into temptation but delivers us from evil."
In You, Father God, there is surely a future hope for me, and my hope will not be cut off. [Proverbs 23:18]
 "For Yours Lord is the Kingdom, the Power and the Glory now and forever. Amen!"
When questioned, tested, tricked or in His hour of great need, Jesus spoke what was previously written in God's Word.[g] So, the final section on this page is about memorizing our Maker's script through 10 topics. Following these will help you learn 52 portions from His Handbook in a year! THIS WEEK'S MEMORY VERSE: Our Maker's Handbook
"Be diligent to present yourself approved to God as a workman who does not need to be ashamed, accurately handling the word of truth." [2 Timothy 2:15]
[a] Nehemiah 1:4
[b] Nehemiah 1:11
[c] Nehemiah 1:8-9
[d] Matthew 6:5-15
[e] http://www.operationworld.org/country/indo/owtext.html
[f] Matthew 6:19-21
[g] Matthew 4:4,6,7,10; 11:10; 21:13; and 26:24,31