Today's chapter records a national phenomenon involving wide-spread unexplained deaths…
READ EXODUS 11  Make notes, if you'd like, of what stands out for you. Feel free to use the "Leave a Comment" box below to also write some of your thoughts.
A THOUGHT FOR TODAY:
When our only son died, and no medical reason could be found, the coroner lodged his death as "Unknown Natural Causes". His life just stopped – though nothing mechanical was wrong with the machine that made up our boy.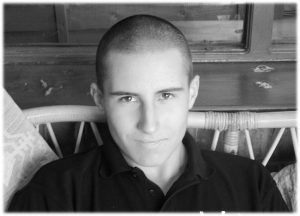 In this same way, HIStory has recorded an event in Ancient Egypt where every first-born male (human or cattle) stopped working. [v4-5] With Pharaoh in direct conflict with The Lord, the Giver of Life, it was as if the Creator took one step backwards. The problem with that one, simple move was that the LIFE that He gives, also stepped back with Him. The natural result: cessation of life.
So it seems, from my own experience, that it's futile for human image-bearers to enter into direct conflict with their Maker. For one thing, it'd mean that we're conflicting with the One we're reflecting. If I come into direct conflict with my Maker, it's time for me to retreat. Not because He's a sore loser, but because He's got plans that are bigger than me. I may be outmatched, and out of my depth in what at times can feel like, the fight of my life, but I know it's not crazy to believe…
Read More? …CLICK on "05 February – Additional Notes"
But what about your thoughts – can you tell me what today's "breadcrumb" is? Leave a note in the "Comments" box below to tell me what you think of today's chapter.
Wanting to connect with your Maker? The rest of this webpage uses Jesus' own prayer to help…[a]
THE LORD'S PRAYER:
   1.   Praise: "Our Father in heaven, hallowed be Your Name. Your Kingdom come! Your will be done on earth as it is in heaven …"
Let the peoples praise You, O God; Let all the peoples praise You. [Psalm 67:3]
   2.   Ask: "…Give us today our daily bread…"
The World: Use the link to pray for Europe[b]

Your Country: Night Clubs

Yourself: Personal Commitment to the Lord

Your concerns for today

When I look at my needs, Father God, help me to rejoice in hard times, knowing that testing brings about perseverance; and perseverance, proven character; and proven character, hope; and hope does not disappoint, because Your Love has been poured out in my heart through Your Holy Spirit who has been given to me. [Romans 5:3-5]
   3.   Admit: "…Forgive us our sin as we forgive those who sin against us…"
As I go about my day, help me not to be destroyed for lack of knowledge. I admit to rejecting knowledge and forgetting the law of God. But Father, use me again as Your ambassador and, in Grace, remember my children. [Hosea 4:6]
   4.   Protect: "…Lead us not into temptation but delivers us from evil."
Help me, Lord, to remember that the breath of the ruthless is like a rain storm against a wall. But You, on the other hand, Father God, are a defence for the helpless, a protection for the needy in distress, a refuge from the storm, and shade from the heat. [Isaiah 25:4]
"For Yours Lord is the Kingdom, the Power and the Glory now and forever. Amen!"
When Jesus was questioned, tested, tricked or in His hour of great need, He always spoke things that were previously written in God's Word.[c] Following these memory verses from ten topics, will help you learn 52 verses from the bible in a year! THIS WEEK'S MEMORY VERSE: Topic = The Creator's Will
"Whoever claims to live in Him must live as Jesus did." [1 John 2:6]
[a] Matthew 6:5-15
[b] http://www.operationworld.org/region/europe/owtext.html
[c] Matthew 4:4,6,7,10; 11:10; 21:13; and 26:24,31