The older I get, the more I am forgetful and, today's chapter is another reminder for holding onto important memories…
READ JOSHUA 4   Make notes, if you'd like, of what stands out for you. Feel free to use the "Leave a Comment" box below to also write some of your thoughts.
A THOUGHT FOR TODAY:
Memorials are important. Every time we passed our War monument with our children, and saw the poppies laying there, we discussed what the world would have been like had people not given their lives to win the war! In today's chapter, Joshua is told to take twelve 'memory stones' from the middle of the flooded Jordan River, as proof and reminder for the generations to come. [v2-3]  Lest they forget.
There are things in this life that the Creator God has done for each of us that should be written down and not forgotten.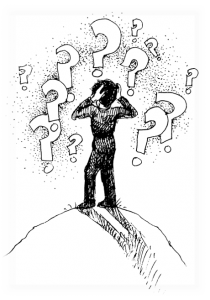 When parents say nowadays, for example: "I'm not going to take my kids to church. I'll let them choose for themselves, when they grow up…"  it's like a sort of selective Alzheimer's. If our national belief system isn't actively remembered, the next generation will be robbed of knowing what to choose between. It's clear from today's chapter, that it's the responsibility of the parents and the Grandparents to hand down our national heritage and stories to our children – in all forms. [v21] At other times, I need to forget what I've heard, or what I think I know – especially when my Maker is more than what I think He is…
Read More? …CLICK on "04 May – Additional Notes"
But what about your thoughts – can you tell me what today's "breadcrumb" is? Leave a note in the "Comments" box below to tell me what you think of today's chapter.
Wanting to speak directly with our History-making Creator God? The rest of this webpage uses Jesus' own prayer to help…[a]
THE LORD'S PRAYER: 
   1.   Praise: "Our Father in heaven, hallowed be Your Name. Your Kingdom come! Your will be done on earth as it is in heaven …"
I've seen You at work in Your sanctuary, Lord, and beheld Your power and Your glory. Because Your love is better than life, my lips will glorify You! I'll praise You as long as I live and in Your Name I'll lift up my hands. [Psalm 63:2-4]
   2.   Ask: "…Give us today our daily bread…"
The World: Pray for the people of Croatia[b]

Your Country: Needs of work/school friends

Yourself: Abilities to choose right living

Your concerns for today

Hear the supplication of Your servant and of Your people, O God. When I pray toward Your dwelling place, hear from heaven and, when You hear, forgive. [1 Kings 8:30]
   3.   Admit: "…Forgive us our sin as we forgive those who sin against us…"
When I stand praying, Father God, if I hold anything against anyone, help me to forgive them, so that You, Father in heaven, may forgive me of my sins. [Mark 11: 25]
   4.   Protect: "…Lead us not into temptation but delivers us from evil."
Thank-you, Lord God, that I don't have to fear, for You are with me. I don't have to be dismayed, for You are my God. You'll strengthen me and help me. You'll uphold me with Your righteous right hand. [Isaiah 41:10]
"For Yours Lord is the Kingdom, the Power and the Glory now and forever. Amen!"
When Jesus was questioned, tested, tricked or in His hour of great need, He always spoke things that were previously written in God's Word.[c]  Following these memory verses from ten topics, will help you learn 52 verses from the bible in a year! THIS WEEK'S MEMORY VERSE: An Assured Future
"Whoever has the Son has LIFE; whoever does not have the Son of God does not have life." [1 John 5:12]
[a] Matthew 6:5-15
[b] http://www.operationworld.org/node/159
[c] Matthew 4:4,6,7,10; 11:10; 21:13; and 26:24,31